A big thank you to our pro bono partner Latham & Watkins for their detailed legal research support on the topic of habeas corpus in the context of immigration detention.
Justice Centre is looking for a Psychologist, responsible for providing direct clinical services to refugees, survivors of human trafficking and survivors of torture and/or trauma. The position is 3-day per week for 6 months.
Today, 22 August, marks the International Day Commemorating the Victims of Acts of Violence Based on Religion or Belief. On this day, we pay tribute to the victims but we also celebrate those brave survivors of religious-based violence.
In March 2020, Justice Centre Hong Kong made a submission to the United Nations Working Group on Arbitrary Detention (WGAD)'s study on arbitrary detention relating to drug policies. We discussed the exploitation, criminalisation and consequent detention or imprisonment of potential or actual victims of human trafficking and other victims of exploitation in the drug trade as observed in Hong Kong.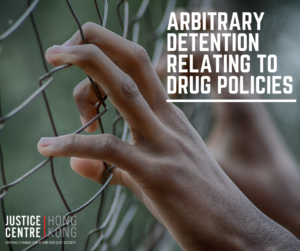 In February 2020, Justice Centre Hong Kong provided comments to the United Nations Human Rights Committee's draft General Comment 37 on the right of peaceful assembly under article 21 of the International Covenant on Civil and Political Rights (ICCPR).
In November 2019, Justice Centre made submissions to the Hong Kong Legislative Council's Subcommittee to Follow Up Issues Related to Inadequate Housing and Relevant Housing Policies for its meeting on 7 December 2019.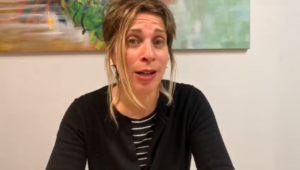 find our past newsletters
World Refugee Day Celebration
Human Trafficking Panel Discussion
Young Advocates Spring Programme
On June 7, about three weeks before the International Day in Support of Victims of Torture, the Hong Kong Legislature invited residents to speak with them at the "Legislative Council Complex" ('LegCo Complex') about the United Nations Convention Against Torture and Other Cruel, Inhuman or Degrading Treatment ('UNCAT').
We present an original poem by Saleban, a refugee from an African country and a graduate of our Voices for Protection advocacy traineeship.
To celebrate World Refugee Day on 20 June, we are proud to present Rock for Justice, a live music event, kindly hosted by Orange Peel and generously co-sponsored by Freshfields Bruckhaus Deringer, Lexis Nexis and Macquarie.
Let me ask you, can you imagine living a life away from your home, in a situation where you had to leave your loved ones behind and seek asylum in Hong Kong?
Interpretation is essential because our service users are survivors of war, persecution, and torture that have found themselves in a country and culture foreign to them.
Last week, I accompanied my colleagues and several refugees to observe the Legislative Council's ("LegCo") Panel on Security meeting. The session was to discuss the Hong Kong Government's comprehensive review of the strategy of handling non-refoulement claims, including the Unified Screening Mechanism (the government's screening process for asylum claims, or the "USM").
Refugees have recently made the headlines in Hong Kong's local newspapers.
When people hear about the work of Justice Centre they always ask, "What can I do to help?". It's a question that I asked myself. Consequently, last September marked a significant change for me; I took a sabbatical from a successful nine-year career in the financial sector to become Justice Centre's Fundraising Manager.
If Chief Executive Leung's recent remark that HKSAR could "quit" the Convention against Torture was meant as a joke, he isn't getting many laughs. Least of all because his timing is off – just over a month ago the Committee against Torture (CAT) released its concluding observations from its fifth periodic review of the HKSAR territory.
On my first day at Justice Centre I remember I was asked what I thought about refugees. After a slight hesitation, I answered, "The media says some are bogus refugees who come to Hong Kong intentionally for economic benefits". However, the more I researched refugee issues as part of my work at Justice Centre, the more I found out how biased the Hong Kong mainstream media can be in its coverage.
Last week was a pretty exciting week for our team, fresh from our first Human Rights Week 2015, which came to a close with the Hong Kong Human Rights Arts Prize 2015 Awards Ceremony and Charity Auction at the Fringe Club.
Only one week to go till the launch of Human Rights Week 2015! Are you as excited as we are?
The Justice Centre team is proud to bring to you Human Rights Week 2015 in the run up to International Human Rights Day (December 10)! Human Rights Week aims to provide a platform for the public to celebrate and learn about human rights through the arts, talks and activities for the whole family.
My grandfather was a refugee from Hungary who went on to live in Belgium and had refugee status for almost 30 years. He had survived terrible deprivations, amongst them several years in a Russian gulag (forced labour camp). The effects of his experiences on his personality left a profound impact on me: he never locked his house, should anyone need shelter. He invited every street vendor into his home, and said that when everything is taken away, only kindness and love is left to share with others.
This week, Justice Centre as well as other civil society members had the opportunity to address the Legislative Council Panel on Security (LegCo Panel) in advance of Hong Kong's periodic review by the UN Committee against Torture in Geneva later this month.
This week, we interview David (name changed), a refugee from the Middle East who joyfully told us about winning the elections to be on the board of the Parent-Teacher Association (PTA) at his children's school. Refugees are largely invisible in Hong Kong, and because of this, there are never enough stories about how refugees can and do positively contribute to their local communities. When we heard David's story, we just knew we had to share it with you.
We are creatures of narratives. From our sophisticated moral code, to why you bought that iced skim milk latte this morning, our actions have reasons rooted in one story or another. Stories are simple things which help us understand the world, but they do demand one thing: for the audience to listen with an open heart, at least until the end of the tale. This is a story of hip hop and our journey of reflecting social injustices through the power of personal stories.
"Imagine a perfect day in a perfect job. You wake up, and everything is exactly how you would like it to be. You feel respected, you feel happy, you feel fulfilled. You get along great with your boss. What would decent work mean to you?" This is the question we have been asking domestic workers in the past couple of weeks in preparation for our upcoming report.
A study on the status of ethnic minorities, released this week, by Prof. Puja Kapai at The University of Hong Kong found that poverty rates amongst ethnic minority groups in Hong Kong are much higher than those of the ethnic Chinese population, and are getting worse.
For the last seven months, I have been helping Justice Centre as a volunteer to support Voices for Protection – an innovative advocacy and human rights training programme to provide refugees with the skills, tools, platform and opportunities to engage in advocacy and become their own change-makers in the community. Through the generous funding of HER Fund, we are pleased to announce a special intake of Voices for Protection adapted for women
This is my second week in my new role as Executive Director of Justice Centre, and indeed in Hong Kong, having left Europe in the thick of the worst refugee crisis since World War II.
When I told my friends I was volunteering at an NGO fighting for forced migrants' rights this summer, the responses I was met with were often a mix of curiosity and scepticism. The knee-jerk reaction from every one of my friends was, "Are there really refugees in Hong Kong?".
The "force" is an energy field which is created by, surrounds and penetrates all living things and binds them together (at least in the fictional universe of Star Wars). I have always believed I have that force in me. Okay, I'll admit I am a geek. But isn't the idea that your life can light up the life of another person epically poetic?
I remember hearing about Ai Wei Wei's landscape of "Sunflower seeds" when it was exhibited at the Tate Modern in London in 2010, and wondering how such a simple concept – a tiny sunflower seed – could be the catalyst for a large scale installation that would be so powerful and influential. Londoners were captivated at the intricacy of the 100 million handcrafted porcelain "seeds", weighing a total of over 150 tons and spread over 10cm deep at the gallery.
The word 'law' often connotes interns working late into the night, law students reading endless stacks of paperwork, and associates downing their third cup of coffee as they stare at the piles of briefs weighing down their desks. As a 15-year-old girl, it was hard to imagine that the legal aspects of my experience in the Young Advocates' Programme with Justice Centre would be the parts that exhilarated me the most.
Last year, I wrote a blog saying that Hong Kong was "in denial" about human trafficking in its borders. This was in response to the government's reaction to being ranked at Tier 2, once again, in the US State Department's Trafficking in Persons (TIP) Report, in a press release where the administration asserted: "there is no sign or evidence showing that Hong Kong is becoming a source, a destination or a place of transit for human trafficking activities."
The TIP Report, released on an annual basis, examines the efforts made by governments around the world to combat human trafficking within their borders through a tier-ranking system of 1, 2, 2-Watch List and 3.
"When I am in the MTR, people sometimes pinch their noses and move away as if I smell. If my arm touches theirs, they brush themselves off as if I've dirtied them. It hurts."
Though many times necessary, there is a danger in labelling groups. It becomes much easier to process and understand once we can file information about certain people in that one cabinet in our mind. But often, I think, we begin to blur the lines more than we should; the people in that group become that label and all the individuality and diversity that exists gets filed away too.
What images does the word "refugee" provoke in your mind? Maybe your thoughts are influenced by United Nations advertisements: you imagine a poor, hungry, homeless, uneducated, non-professional, who is miserably dressed.
It isn't so often in this line of work that you get to get to see the fruits of your and other NGOs' labour in the form of real policy reform and improvement on the ground. Achieving change in refugee rights in Hong Kong is slow and incremental, and the challenge with advocacy, in general, is that there is never any guarantee that your campaigning will succeed.
For one week in May, myself and a few of my colleagues were humbled and privileged to be let intimately into the lives of some of Hong Kong's refugees.
#SharedPasts is a storytelling project, the result of a collaboration between Justice Centre Hong Kong and photographer Xyza Cruz Bacani. In May 2015, Justice Centre interviewed 16 individuals: refugees currently seeking protection in Hong Kong as well as descendants of refugees. Each interviewee was photographed by Xyza in a location they chose to reflect their story and their message. Their individual stories share a similar theme; a common narrative of resilience and survival in the face of persecution and conflict.
I remember, not long after I started my job at Justice Centre, going to deliver a talk about refugees at a prestigious international school here. I asked the mostly local Hong Kong audience if any of them had ever met a refugee before. No hands went up. I then asked if any of them had grandparents or other relatives who had fled from China to Hong Kong during the Civil War or Cultural Revolution. Many hands went up.
We are so proud to see our third intake of our Voices for Protection traineeship graduating next week. Voices for Protection is a twelve-week traineeship where refugees from different backgrounds learn how to advocate for their own rights in a safe and professional manner.
I came across a comment piece in the SCMP a few days ago that really struck a chord with me. The writer, Joyce Man, talks about the weak policy and assistance currently offered to refugees, despite the fact that the Hong Kong we have today has been "built on the backs of refugees".
Friends, At the end of April, after more than three years, I will leave my position as Executive Director at Justice Centre Hong Kong. My heart is heavy: letting go of something which I believe so strongly in, something which I've been a part of building, something which I still hold a vision for, of working with people I care about, is not easy for me.
Have you ever told a joke to someone who just did not get the punchline? Or shared an anecdote with someone of a different culture, and found that the crux of your story was lost in translation? And anyone learning Cantonese knows how easy it can be to erroneously insult someone instead of complimenting them. Imagine, then, how it must be for refugees in Hong Kong, of various backgrounds and origins, many of whom do not speak any English let alone Cantonese.
The news of Elis Kurniasih's death came as a shock, but not a surprise. It was a shock because it was a tragic, unnecessary loss of life of a woman who was more than a migrant worker; she was a mother of two children, a daughter, a friend, a young woman with hopes and dreams of her own.
It's been a rather busy week for our team – busier than usual, anyway! If you were keeping track of our Hungry for Change campaign, which calls on the Hong Kong Government to let refugees eat in dignity, you might have seen our urgent action appeal to reach 1000 signatures by noon on Thursday, March 12.
I graduated with a Social Work degree nearly 20 years ago and worked in Australia, the UK and over the last five years in Hong Kong with the most inspiring of all groups: refugees and asylum seekers. What a rewarding experience I have had.
I work at Justice Centre because I believe that people should not be forced to endure torture, violence or mistreatment purely by virtue of the unfortunate fact that they happened to be born in a particular place at a particular moment in time.
The facts of the Erwiana case make for hard reading: repeated punches and beatings to the head and other parts of her body with items as various as a mop handle, the tube of a vacuum cleaner and coat hangers; deprived of the toilet and forced to wear nappies; stripped, humiliated and made to sleep on the...
There have been more than a few days which I can recall where I have woken up and wished for a day off from work. But then I think - what if I was to be completely deprived of the right to work at all? What if the government took away my freedom to use my skills, earn a living, support myself or contribute to society?
At Justice Centre Hong Kong, one of the things we do is help the most vulnerable refugees prepare their written testimony in support of their claim before the Hong Kong Immigration Department. The testimony contains a detailed narrative of what caused the refugees to flee their country and why they believe it is no longer safe for them to return to that country.
I came back to work this week with a heavy heart; fresh off the plane, leaving behind family, friends, parties and good food that I sorely miss in my home country, Bahrain. Every time I return from home, getting back into the way of life in Hong Kong is always a bit difficult, and I am usually reminded of how scary it was when I first arrived here as an overseas university student, having to learn everything you need to know when you move to a new country.
We've had a very exciting week at Justice Centre, with the final exhibition and auction of the Hong Kong Human Rights Arts Prize 2014 which was held on Human Rights Day (December 10th). The turnout and enthusiasm for the Prize was overwhelming and inspiring, successfully bringing together members of the public and arts community to ignite creative dialogue on human rights - what a night it was!
find our past newsletters
World Refugee Day Celebration
Human Trafficking Panel Discussion
Young Advocates Spring Programme