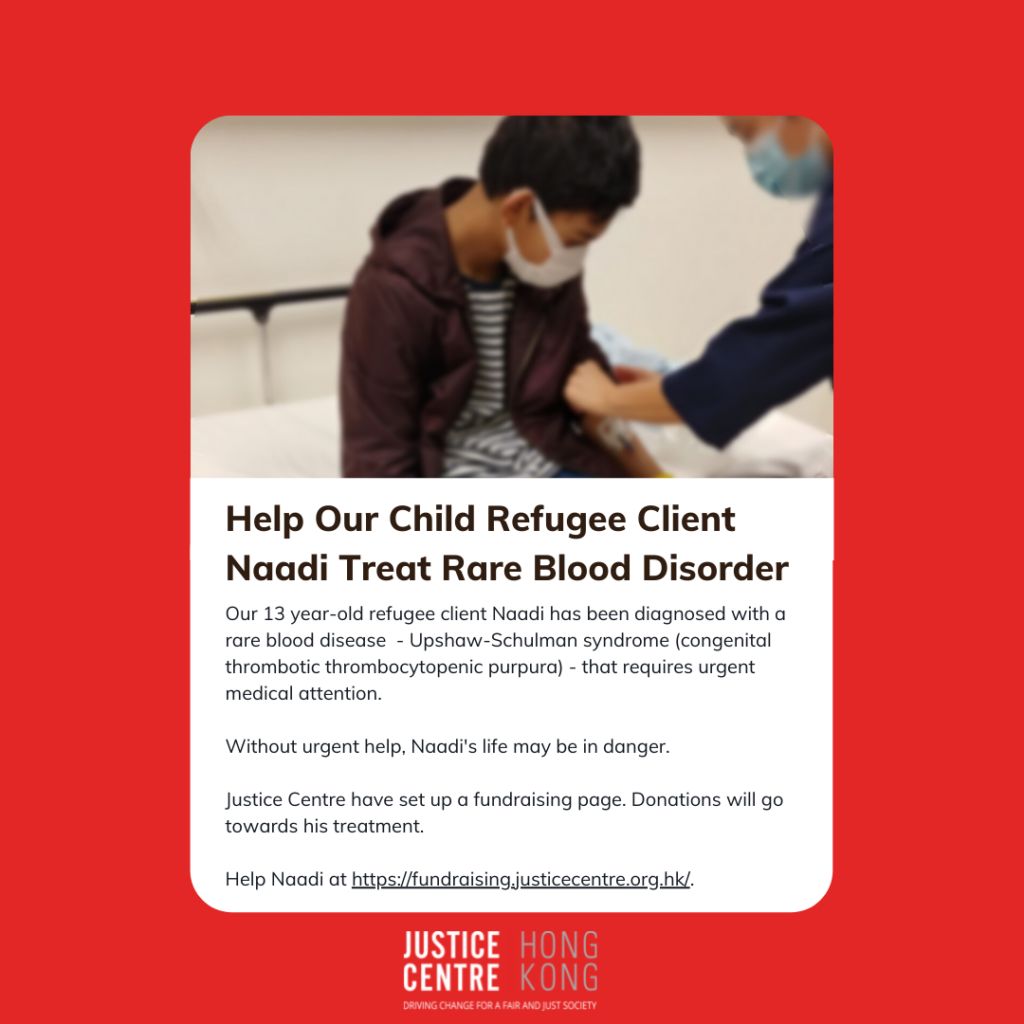 Our 13-year-old refugee client Naadi and his family fled their home country to Hong Kong in 2013 due to political persecution, but he was soon hospitalised upon arrival with a diagnosis of a rare blood disease, the Upshaw-Schulman syndrome (congenital thrombotic thrombocytopenic purpura).
This disease could cause organ failures and in Naadi's case, it has caused neurologic and renal dysfunctions, resulting in slurred speech, loss of hearing and worsening of renal function. Justice Centre has been assisting Naadi with a speech therapist and supporting broader social welfare needs of the family.
However, over the last few weeks Naadi's condition has deteriorated rapidly and is now in need of an expensive blood test that can only be taken at the Hong Kong Sanatorium Hospital. The blood test that Naadi's doctor requested would cost HK$6,750 and Naadi's family is turning to the generous support of Justice Centre's friends, family and champions for this important medical examination and other expenses down the road.
Without urgent help, Naadi's life may be in danger.
We have created a fundraising page for Naadi and would like to invite all of our social media followers to consider supporting this young boy's fight for life. Our goal is to allow this young refugee to live up to his full potential in life and your donations are crucial to this goal.