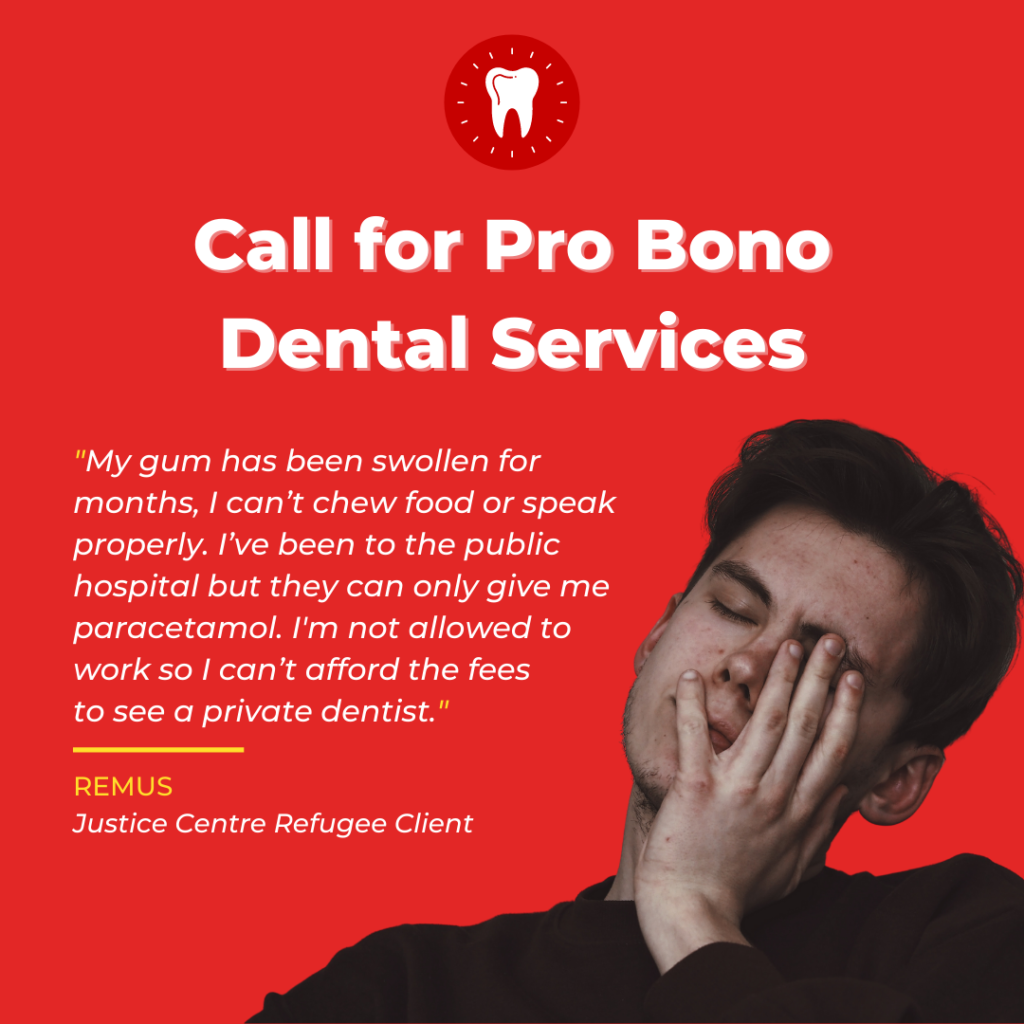 As asylum seekers and refugees in Hong Kong are given very limited access to public dental services, they are dependent on the generosity of private practitioners for timely access to dental care.
Hence, through the #HealthySmileforRefugees campaign, Justice Centre is making a call to all dentists in Hong Kong that may be willing to offer their services to those forced out of their home country in search of safety and protection in Hong Kong.
We are also calling on Justice Centre's friends, family and supporters to help forward this message to your dentists as your action could bring real changes to our clients' lives.
For dentists who would like to help, please email us at info@justicecentre.org.hk.