University Students
Justice Centre's Human Rights Law Clinic provides an opportunity for university students to work on asylum cases within a nascent and fast-developing system. Students learn about the existing legal protection framework and its gaps, and develop their legal skills in a real practice setting where they are supervised to handle their own caseload. Students also help produce legal resources for refugee and migrant communities, and engage in research projects in support of our advocacy and awareness raising initiatives.
Through our Human Rights Law Clinic, students are guided to take a rights-based community-centred approach to legal work, learn the value of pro bono practice, connect with practitioners and experts, and develop practical skills to work with marginalised communities and challenge unfairness and injustice.
The work of our clinic students have contributed to access to protection and justice for refugees and vulnerable migrants, and the creation of helpful precedents. Graduates of our clinics have gone on to become refugee and public interest lawyers, representing protection claimants in Hong Kong's asylum screening process, and working on public interest law issues around the world.
With more than a decade of experience in delivering clinical legal education, Justice Centre has successfully run our Human Rights Law Clinic with academic partners including the Chinese University of Hong Kong, the University of Hong Kong, the University of Cambridge and the Queensland University of Technology. In 2020, we adapted our programme to offer remote placements and facilitate ongoing engagement with our international education partners.
If you are a university and would like to partner with us to deliver an impactful clinical legal education programme to your students, please contact our Legal Officer (Clinics) Jessica Alam.
Summer Human Rights Law Clinic 2022
Open to university law students who are based in Hong Kong over the summer, the Human Rights Law Clinic empowers students to make a difference to the lives of people seeking asylum in Hong Kong.
Our Summer Human Rights Law Clinic will take place from 1 – 26 August 2022. Subscribe to our newsletter or follow us on social media to be the first to know when applications open.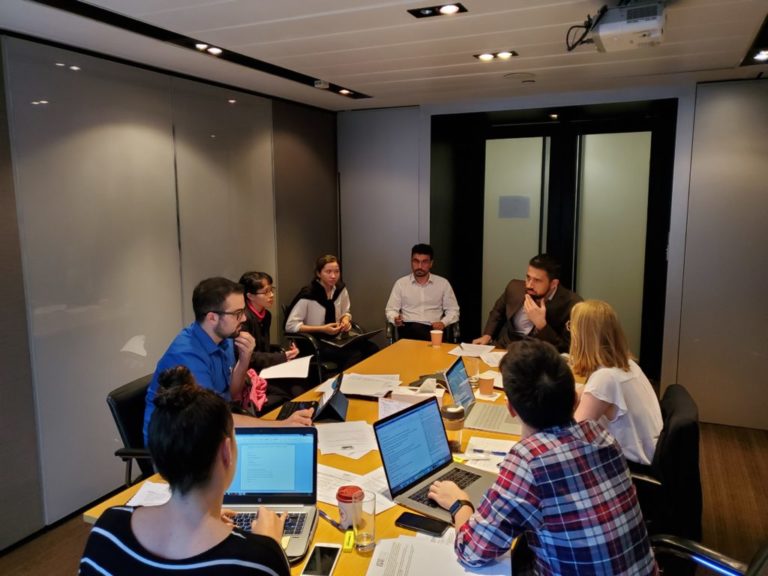 SCHOOL STUDENTS
The Young Advocates Programme (YAP) is a unique opportunity for high school students to gain hands-on experience in a non-profit setting.
Our YAP is based on our clinical legal education programmes. Through the intensive traineeship, Young Advocates gain practical experience in all areas of our work, from the provision of legal, counselling and social welfare support to refugees, to anti-human trafficking research and advocacy. They have the opportunity to provide support on real asylum cases, including sitting in on interviews and conducting research to help our lawyers in preparing legal submissions.
Each Young Advocate will be guided to design and develop their own personal interest project, which we encourage to be implemented in real life after completion of the programme. Past projects have included setting up groups to help source free eye care for refugees, coordinating basketball teams among refugee children and developing an advocacy platform which also raises funds for Hong Kong's refugees.
Young Advocates receive one-to-one personal coaching and mentorship from our experienced and passionate team of staff lawyers and policymakers, helping students develop important skills, knowledge, and experience as they begin applying for university.
We believe that human rights education should start at a young age, and encourage high school students to consider the wider issues facing the communities they live amongst.
Young Advocates Programme 2022
We are running three programmes in 2022; one in the spring and two in the summer. Places are limited to six Young Advocates per session to allow us to offer a tailored programme to each student.
Spring YAP: 4 

– 15 

Apr (2 weeks)
Summer YAP 1: 20 June

– 8 July 

(3 weeks)
Summer YAP 2: 11

– 29 July

 (3 weeks)
Who can apply?
The YAP is open to students aged between 15 – 18.
Young Advocates should have a keen interest in human rights law and refugee and migrant rights. The YAP is aimed at students interested in a career in law, psychology, social sciences, human rights or politics but it also allows those who are still deciding on potential study options to explore their interests.
Application deadline
Applications are now open! The deadline to apply to the Spring YAP is 13 February 2022.  For Summer YAP 1 & 2, applications are due by 1 May 2022.
Applications will be considered on a rolling basis; we strongly recommend that you submit your application as soon as possible due to the high level of interest and limited spaces available.
Other information
For the cost and content of our programme, please refer to our information sheet. To apply, please email us your completed application form by the respective deadlines stated above and in the application form. 
Sample schedules of our programme are also available upon email request.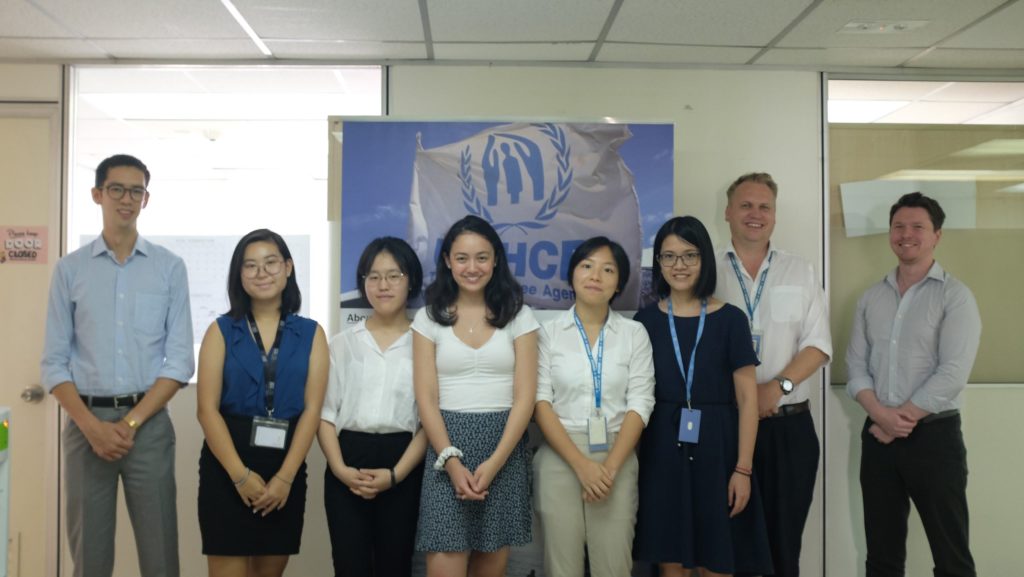 Justice Centre was delighted to host our first Mock Trial Experience in October 2021. This is a new initiative to deliver interactive human rights education to secondary school students.
Students were trained and coached by our staff and partners. They then applied their knowledge, acting as experts or lawyers in a mock trial – a simulation of the Torture Claims Appeal Board/ Non-refoulement Claims Petition Office. 
Participants were 'judged' by an esteemed panel of experts in asylum and human rights law in Hong Kong. 
There are lots of ways to introduce the work of Justice Centre to your school. Whether you would like one of our experienced lawyers or advocates to deliver a presentation on human rights, to partner with us for a CAS project, or even to start your own Justice Club we'd love to hear your ideas!
For teachers and students who want to engage in human rights work, we would be happy to support you.
Please take a look at our School Pamphlet for an overview of how school communities could work with us and learn with us!