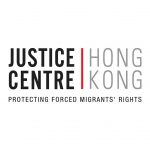 Communications  Coordinator (Part – Time) 
Playing a key role to maximize audience outreach the Communications Coordinator ensures the effective coordination and implementation of Justice Centre's communication activities. S/he will work together with relevant team members to manage online presence and develops innovative strategies to increase audience engagement. The Communications Coordinator reports to the Head of Fundraising and Development.
Responsibilities:
Work closely with executive team to develop and implement communications plans and policies, including social media and outreach strategies.
In coordination with relevant team members, produce compelling content for newsletters and online engagement with specific audiences.
Update and manage online media platforms (e.g., website, Facebook, Twitter, Instagram, etc.) to ensure information is posted, regularly, accurately, and in an engaging manner.
Assist in the design and development of publications, annual reports, newsletters and other publications.
Manage and update the mailing and contact lists to ensure proper cleaning, segmentation, and distribution of content.
Work with relevant team members to contribute to fundraising initiatives and monitoring and evaluation processes. Contribute to the timely reporting of project activities, expenses, and impacts.
Other tasks as requested.
Qualifications:
Degree in relevant fields or comparable work experience in communications, journalism, and/or marketing.
Demonstrated experience creatively telling stories that are compelling and engaging using multiple platforms.
Strong writing/editing skills and attention to detail.
Experience working with nonprofit organizations in Hong Kong.
Familiarity with human rights issues, preferably within the context of East Asia.
Ability to self-manage and work efficiently in a fast-paced but flexible environment. A willingness to learn and contribute to a positive team environment. A desire for innovation and creative solutions to complex problems.
Fluency in written and verbal English and Cantonese is required. Additional language skills preferred.
This is a part-time post (2 days per week) with a salary of HK$6000 per month.  Generous annual leave, MPF and private health insurance are also provided. Right to work in Hong Kong is essential.
To apply please email your CV and cover letter outlining your suitability for the position and reasons for applying to jobs@justicecentre.org.hk with the subject header 'Communications Coordination' by 25th November 2018
Justice Centre Fellowships
The Justice Centre Fellow is a position created to develop public interest law capacity in Hong Kong, while contributing to the provision of Justice Centre's individual claimant services and the operation of Justice Centre's pro bono partner programme. Applications are accepted on a rolling basis. Please find details here.
Secondee Lawyer
Justice Centre has an exciting secondment opportunity that offers challenging, rewarding and career-enhancing experience for a lawyer looking to develop more well-rounded skills and make a contribution to the lives of disadvantaged clients. This is 3, 6 or 12-month opportunity for a lawyer with at least two years post-qualification experience. Applications are accepted on a rolling basis. Read the terms of reference here.
Interpreters
We train interpreters who are fluent in various languages to assist with our work with protection claimants. Most interpreters are paid an hourly rate; some interpreters generously donate their time as volunteers. Find out more about interpreting with us.
We are currently in need of interpreters who speak the following languages: Sinhala, Somali, Swahili, Arabic and Portuguese.
Please note that there are certain criteria to meet such as level of proficiency and availability. Applications accepted on a rolling basis. To apply, please send your CV and availability to jobs@justicecentre.org.hk.
Click here to find out about our volunteer opportunities.