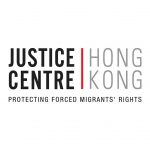 Policy and Advocacy Intern
The Policy and Advocacy Intern will be at the heart of our Policy and Advocacy team and help in our mission to protect forced migrants. The position is suitable for someone looking to gain experience and pursue a career in human rights, public affairs and non-profit work. The intern will work with us in fall 2018. Application deadline: 12 October 2018. Please find details here.
Justice Centre Fellowships
The Justice Centre Fellow is a position created to develop public interest law capacity in Hong Kong, while contributing to the provision of Justice Centre's individual claimant services and the operation of Justice Centre's pro bono partner programme. Applications are accepted on a rolling basis. Please find details here.
Secondee Lawyer
Justice Centre has an exciting secondment opportunity that offers challenging, rewarding and career-enhancing experience for a lawyer looking to develop more well-rounded skills and make a contribution to the lives of disadvantaged clients. This is 3, 6 or 12-month opportunity for a lawyer with at least two years post-qualification experience. Applications are accepted on a rolling basis. Read the terms of reference here.
Interpreters
We train interpreters who are fluent in various languages to assist with our work with protection claimants. Most interpreters are paid an hourly rate; some interpreters generously donate their time as volunteers. Find out more about interpreting with us.
We are currently in need of interpreters who speak the following languages: Sinhala, Somali, Swahili, Arabic and Portuguese.
Please note that there are certain criteria to meet such as level of proficiency and availability. Applications accepted on a rolling basis. To apply, please send your CV and availability to jobs@justicecentre.org.hk.
Click here to find out about our volunteer opportunities.