Enable us to provide holistic services including access to emergency shelter, healthcare, hygiene items and counselling to help them overcome their trauma. At Justice Centre, we provide legal and psychosocial support to the most marginalised communities in Hong Kong, including women and girl refugees who are particularly vulnerable to disproportionate threats to their rights.
In response to media requests in relation to the Secretary for Security's blog article on the Immigration (Amendment) Bill 2020, Justice Centre makes the following statement: // Under the Unified Screening Mechanism (USM), asylum seekers must overstay – hence committing an immigration offence and subject to removal – before they are eligible to lodge their non-refoulement claims under the USM. It is therefore disingenuous to refer to non-refoulement claimants as illegal immigrants, which also propagates the misconception that refugees are all criminals to the public. Further, some asylum seekers may enter Hong Kong unlawfully, such as using forged documentations, due to safety concerns. Under international law, such as the Refugee Convention, refugees who entered a country illegally should not be penalised for unlawful entry or stay.
Justice Centre Hong Kong, as part of the Refugee Concern Network, submitted a Parallel Report to the Committee on Economic Social and Cultural Rights for Hong Kong's upcoming review under the International Covenant on Economic, Social and Cultural Rights (ICESCR). The report discussed issues under the ICESCR affecting the refugee and asylum seeker community, including: non-discrimination; the right to adequate standard of living; the right to health; the right to education; the right to work.
In March 2020, Justice Centre Hong Kong made a submission to the United Nations Working Group on Arbitrary Detention (WGAD)'s study on arbitrary detention relating to drug policies. We discussed the exploitation, criminalisation and consequent detention or imprisonment of potential or actual victims of human trafficking and other victims of exploitation in the drug trade as observed in Hong Kong.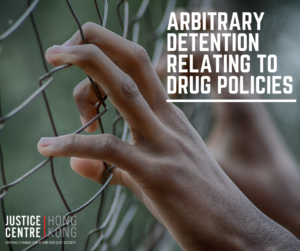 In February 2020, Justice Centre Hong Kong provided comments to the United Nations Human Rights Committee's draft General Comment 37 on the right of peaceful assembly under article 21 of the International Covenant on Civil and Political Rights (ICCPR).
In November 2019, Justice Centre made submissions to the Hong Kong Legislative Council's Subcommittee to Follow Up Issues Related to Inadequate Housing and Relevant Housing Policies for its meeting on 7 December 2019.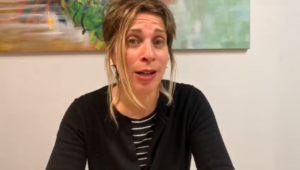 find our past newsletters
As Justice Centre's 3-day refugee food challenge - Hungry for Change - comes to an end, guest blogger Joyce Man describes the trials and tribulations of living on HK$40 a day for food.
Last week Justice Centre Hong Kong launched an exciting new campaign called Hungry for Change. Many people have already signed up to our challenge to eat like a refugee for three days, to raise awareness of what some of Hong Kong's most vulnerable people go through just to survive in our city of plenty, and to encourage the Hong Kong government to improve the current system.
What would make you run as fast as you can? For many of the refugees we are working with here at Justice Centre, they ran as fast and as long as they could from their torturers, prison guards, murderous extremist militias, rapists, etc. They ran for their lives.
If you have a Facebook account and are breathing, there's a good chance you have recently been 'tagged' to take the Ice Bucket Challenge. The idea of daring someone to dump a bucket of ice water on their head or donate to the US-based ALS Association should they choose NOT take up the challenge, has gone viral and has so far led to the beneficiary charity raising almost their entire year of funding through donations in a matter of weeks.
Last month, a group of refugees from Voices for Protection had a rare opportunity to visit the Legislative Council to meet with LegCo member Fernando Cheung.
Working at Justice Centre as a Young Advocate for four weeks has been an inspiring experience. My name is Terri Ha; I have just turned 17 and am an aspiring law student. I came to Justice Centre on my first day with the perception of it being like any other law internship for a High School student - sitting idly on my thumbs for a month, serving the occasional coffee to a senior member of the Centre, while being given piles of complicated, incomprehensible documents to read through. Boy, was I wrong.
"When I grow up, I want to be a pilot", he said. We will call him Jason, though that is not his name. It was a sweet and ordinary conversation that most people have with children – except that the ambitious, animated, well-mannered little boy I was talking to is not living the life of most ten year olds.
On 17 July 2014, a group of protection claimants from Voices for Protection, a refugee-led advocacy project by Justice Centre, met with Legislative Council member Dr. Hon. Fernando Cheung to discuss the challenges that they face in their daily lives while they seek protection in Hong Kong. Some of the protection claimants shared their reflections on the discussions and the significance of this meeting
The spirit and tenacity of young people in the face of adversity never ceases to amaze me and motivate me in my work. I am currently being inspired by a campaign emerging from Australia, #twotoomany, which sees students of Woodville High School, Adelaide, mobilise on and offline to put pressure on their government to release their two Vietnamese refugee school friends from detention.
The author Arundhati Roy once said, "There's really no such thing as the 'voiceless'. There are only the deliberately silenced, or the preferably unheard." Nothing could be truer of refugees in Hong Kong who, because of their lack of rights here and the downright hostility they often face in their daily lives, many times feel fearful to speak up on issues that affect them.
Every year, four young people from Hong Kong and beyond participate in Justice Centre's Young Advocates' Programme, to give them insight into the workings of refugee law and human rights advocacy in a real practice setting. Here, Claudia Chu, one of this year's Young Advocates, reflects on her experience of the programme.
Every year, the US State Department rates countries around the world on progress they have made to combat human trafficking and forced labour, publishing the results in its Trafficking in Persons Report. It is disappointing that Hong Kong was downgraded to Tier 2 in 2009, where it has languished ever since.
The US State Department Trafficking in Person's Report (TIP), which evaluates the efforts made by governments worldwide to combat human trafficking, has again rated Hong Kong at 'Tier 2'. Hong Kong has held the same rating since 2009.
For one hour yesterday, I was Zaara Schenoude, a 36-year-old factory worker from Syria. My hometown was decimated by the sectarian violence wreaking havoc on my people and I was forced to flee under armed guard and herded with 80 other people to a refugee camp over the border. Apart from my ID card, jewellery and headscarf, I had no belongings, no money and no choice.
Fiona, one of our Clinical Legal Education Programme students, shares how the personal tales of refugees' experiences here made her feel like she did not recognise the place they described, even though she lived in the same city.
Our new report launched today (Wednesday May 21) says the Hong Kong Government is doing the 'bare minimum' to protect vulnerable refugees and torture claimants entering their new refugee screening mechanism.
On April 15, an extremist group called Boko Haram kidnapped more than 200 girls from their school in northern Nigeria. As the Hong Kong public holiday wound to an end on Tuesday, I joined concerned friends around the world in sharing the Malala Fund's #BringBackOurGirls banner on Facebook.
On this Labour Day, let's spare a thought for those unable to work in Hong Kong, - refugees - not because they are ill or unfit, but because they are denied that basic right most of us are entitled to that enables us to provide for ourselves and our families.
"Information is the currency of democracy", according to Thomas Jefferson, former president of the United States. This is the currency we deal in at Justice Centre Hong Kong
News of the recent UK High Court judgement calling for a review of levels of asylum support in the UK has caused a bit of a stir in the Justice Centre office this week because it hit so close to home.
This is where you can expect to find your weekly view of the world through the eyes of Justice Centre Hong Kong and our guest bloggers.
Hong Kong Refugee Advice Centre relaunches as Justice Centre Hong Kong
find our past newsletters