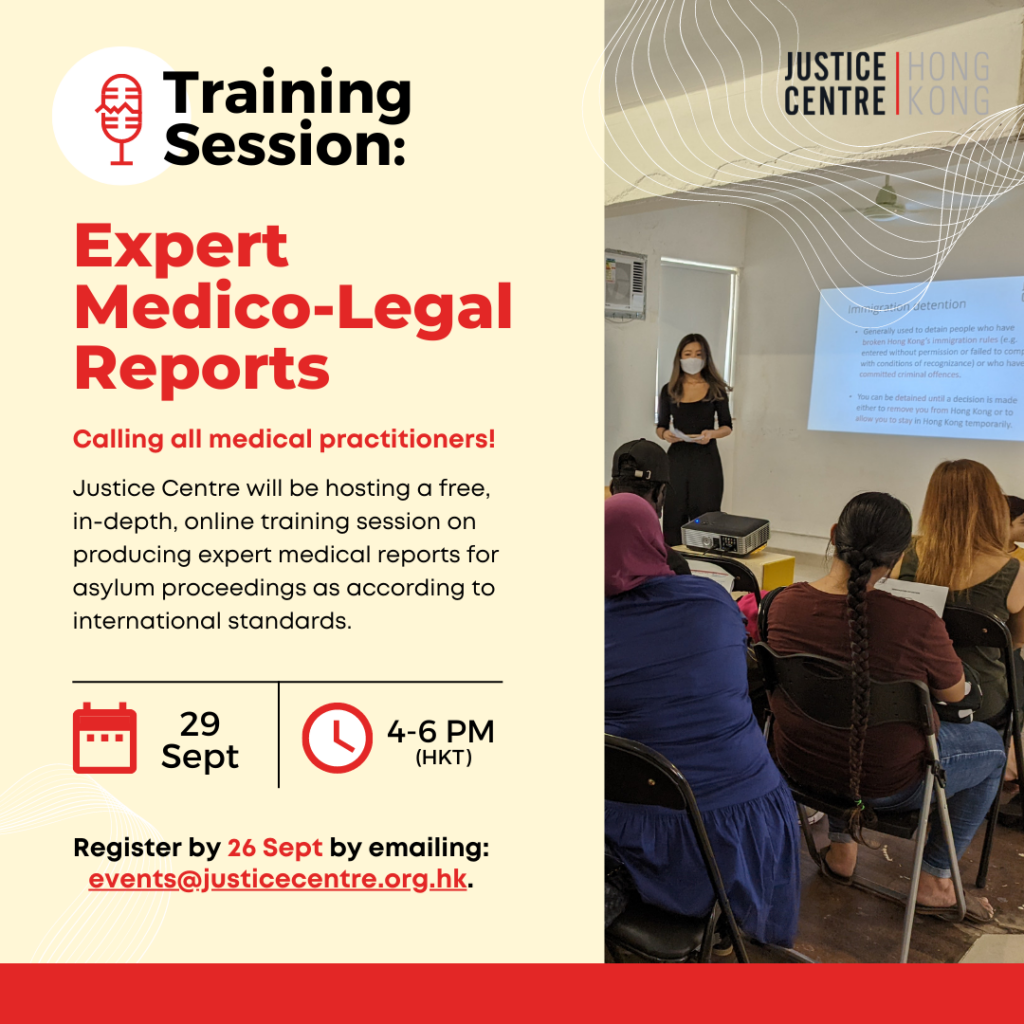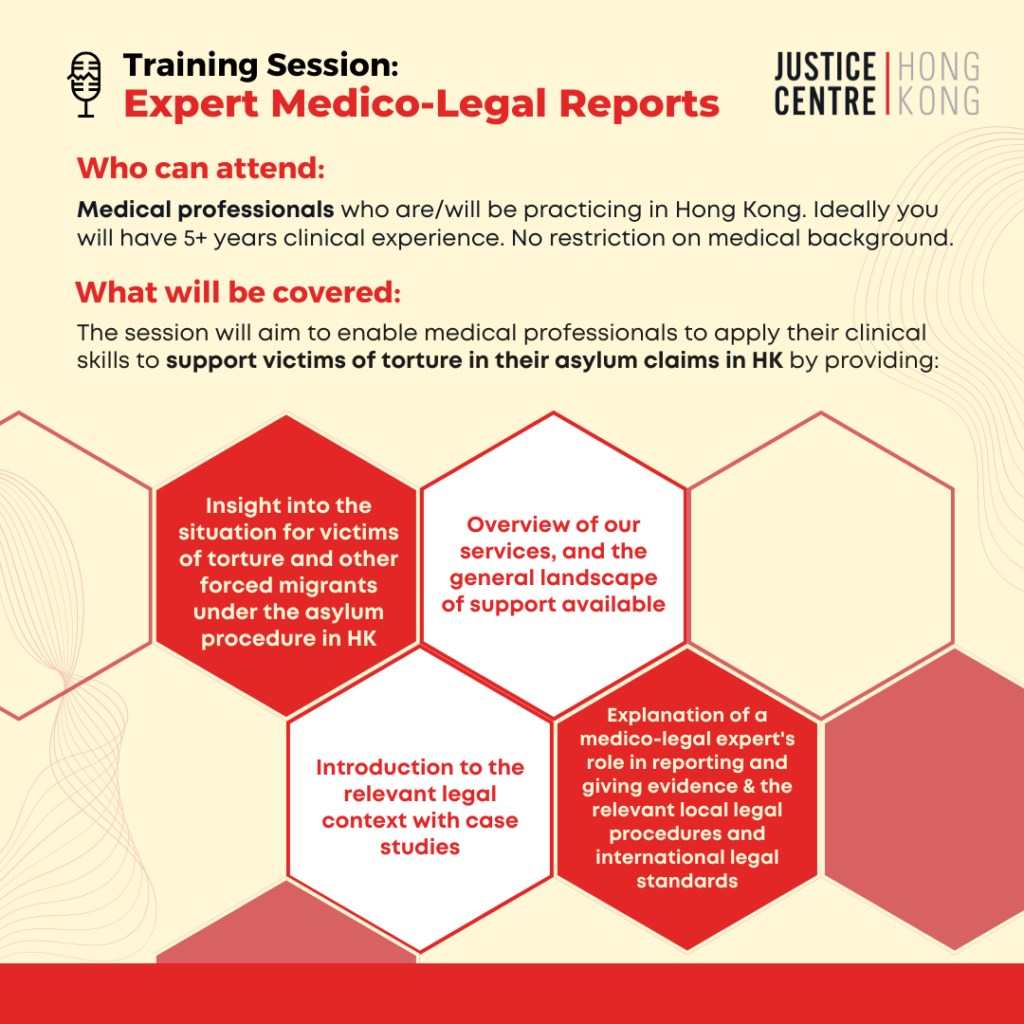 Justice Centre will be hosting a free, in-depth online training session on producing expert medical reports for asylum proceedings as according to international standards on 29 September.
We are inviting all medical professionals, including trauma specialists, who are interested in using their expertise to the protection of refugees and asylum seekers to consider this valuable opportunity.
To learn more and register, please email us at events@justicecentre.org.hk with the subject "Medico-legal report training".