Come Join us for the Special Launch of Freefall this thursday!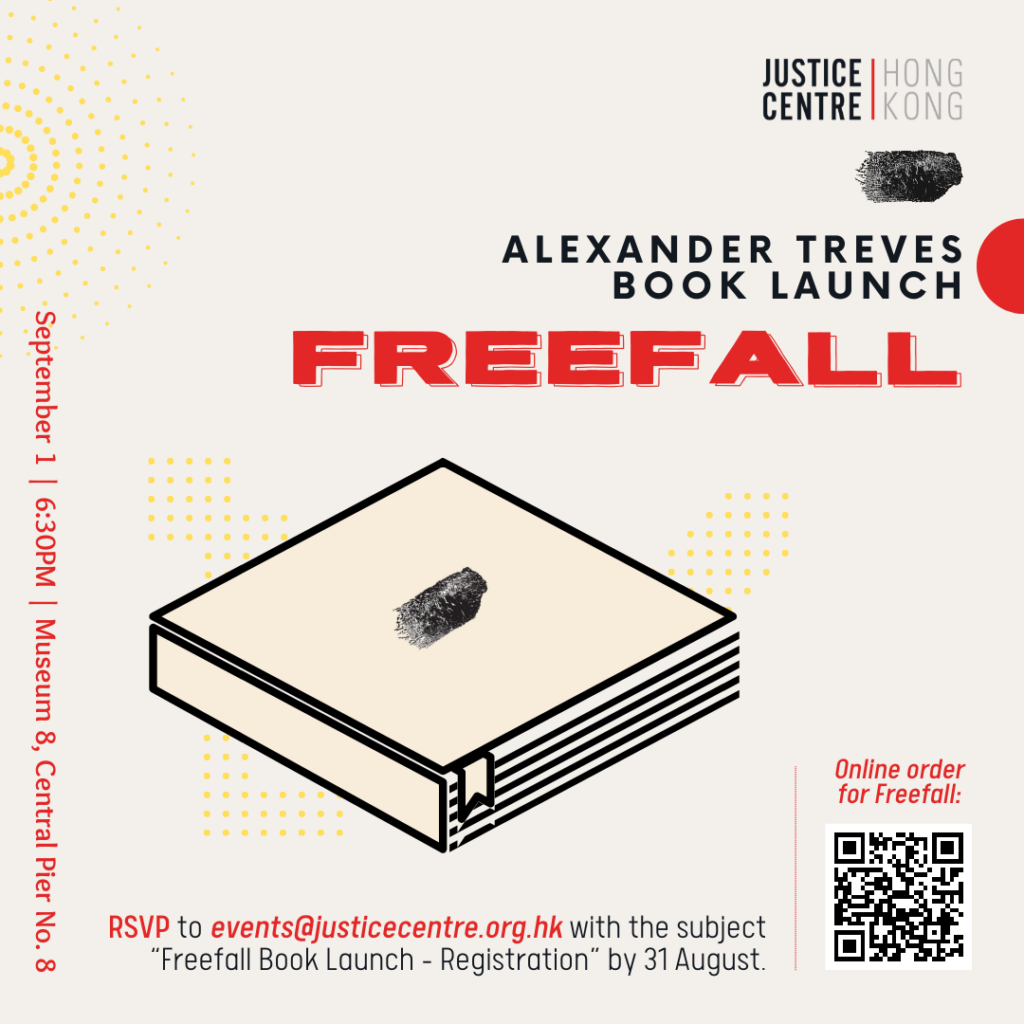 Freefall is the latest photobook from Alexander Treves that documents in vivid, compelling and intimate detail, the lives of refugees and other displaced communities from all around the world.
Join us at the Museum CAFE8 on 1 September 2022 to celebrate the launch of this powerful and thought-provoking photo book and support Justice Centre's non-profit work assisting refugees and asylum seekers in Hong Kong.
You may also get a limited print of the postcard based on Alex's artwork "Towards Leviathan, Together", for which he won the First Runner-up of our Art Prize 2021!
Admission is free to this special event. Guests are encouraged to purchase and bring home limited copies of Freefall donated to Justice Centre, each at HK$400.
RSVP to events@justicecentre.org.hk with the subject "Freefall Book Launch – Registration" by 31 August. Unable to come? You could also take home your copy of Freefall through our online order form at https://cutt.ly/JCHK-Freefall-OnlineOrder