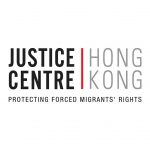 Justice Centre Hong Kong requires interpreters who are fluent in various languages to assist with our work with protection claimants. Most interpreters are paid an hourly rate; some interpreters generously donate their time as volunteers.
Please note that there are certain criteria to meet such as level of proficiency and availability. Click here to find out about our current interpretation needs. To apply, please send your CV and availability to jobs@justicecentre.org.hk.
Interpreters must possess the following qualifications:
Oral fluency in both English and the language of interpretation
Sensitivity towards working with protection claimants and victims of trauma and torture
Ability to interpret in an impartial manner
Ability to maintain confidentiality
Availability weekdays between 9:30 am – 6:00 pm
Proof of work authorisation in Hong Kong
What is the time commitment for an interpreter?
Our interpreters come into the office on an "as-needed" basis. Interpreters are expected to be available for at least four hours a week and be able to commit to interpreting with us for a minimum of three months. Interpreters also often help to translate clients' documents into English.
Training opportunities
If you are interested in assisting us with interpretation, possess the language skills but have little or no prior experience, we are still interested in hearing from you. We will provide training. Please contact us for more information.