Justice Centre provided comments to CEDAW's draft general recommendation on the trafficking in women and girls in the context of global migration. Drawing on our previous submission, we ask CEDAW to clarify the meaning of "exploitation" within the definition of human trafficking, and provide more guidance on trafficking for the purpose of criminal exploitation.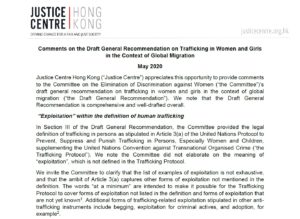 Justice Centre Hong Kong provided a submission to the UN Human Rights Committee in advance of its adoption of the list of issues for the Hong Kong Government's fourth report under the International Covenant on Civil and Political Rights (ICCPR).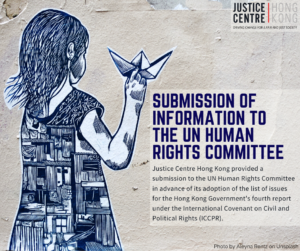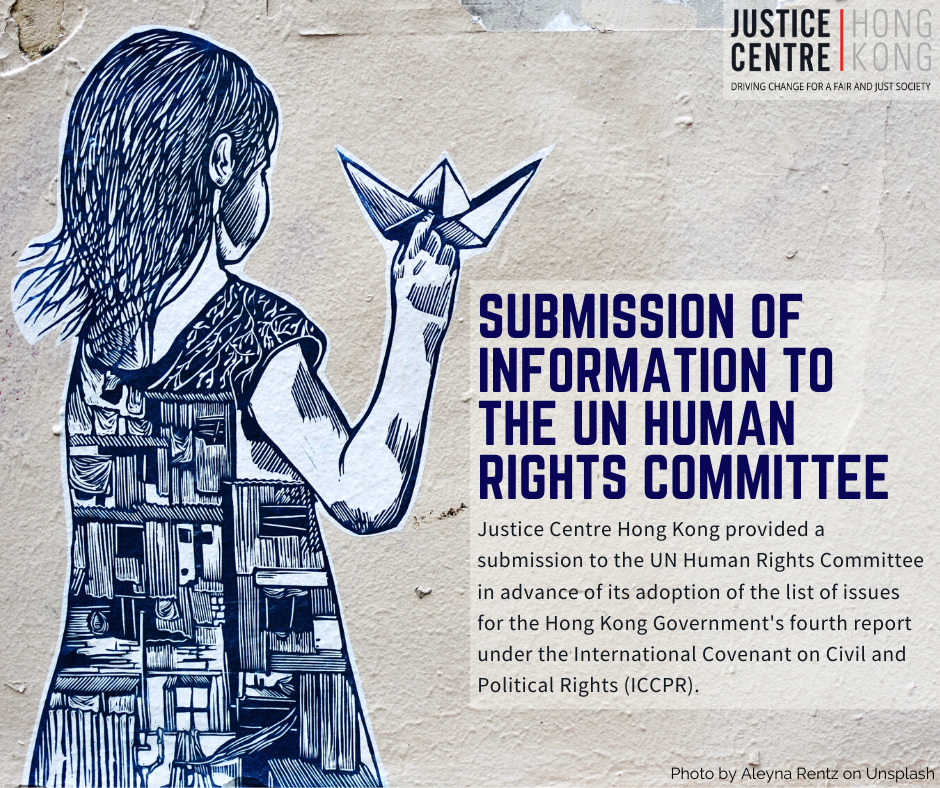 Justice Centre Hong Kong provided submissions to the Electoral Affairs Commission (EAC) 's consultation on the Proposed Guidelines for the upcoming Legislative Council election.