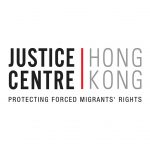 Over the past seven years, our experienced staff have provided life-changing services to over 2,000 refugee men, women and children.
SERVICES
We provide FREE, independent high-quality legal information to all people going through the Unified Screening Mechanism in their own language, where possible.
What is the Unified Screening Mechanism (USM)?
The USM is the new government system for processing protection claims in Hong Kong, implemented in March 2014.
The USM brings refugee claims (referred to by the government as 'persecution' claims) together with torture and cruel, inhuman or degrading treatment or punishment (CIDTP) claims under one process.
These are now collectively known as 'non-refoulement' claims. The government did not choose to implement this new system – they were forced to do so by a ruling of the Court of Final Appeal in March 2013.
In the USM, protection claimants appear before the Immigration Department. UNHCR (the UN Refugee Agency) no longer assesses refugee claims in Hong Kong.
Who is a protection claimant?
A protection claimant is anyone going through the USM, including refugees and other people seeking protection from torture, cruel, inhuman or degrading treatment or punishment (CIDTP), or persecution.
Protection claimants can be survivors of some of the most deplorable forms of human rights abuses, such as war, rape and various forms of persecution. This population faces particular vulnerabilities in Hong Kong. As they don't receive levels of assistance suitable to support an adequate standard of living, they are forced into poverty, deprivation and social exclusion. These pressing concerns led Justice Centre to build on its services and to intensify advocacy efforts for the rights of protection claimants.
INDIVIDUAL ASSISTANCE
To address the gaps in the Unified Screening Mechanism, we provide individualised support and assistance to the most vulnerable people in need of protection to ensure their needs are met. To identify claimants in need of individualised assistance, we aim to assess every claimant who comes to our centre.
We seek to work with the Duty Lawyer Service, and duty lawyers themselves, to use our expertise to support these vulnerable claimants. Working with our in-house team and pro-bono legal partners, we assist claimants to tell their stories, a process that can take time for people who are traumatised; research country of origin information; and help arrange medical, psychological and/or other expert reports to support their claims and to ensure they have the best chance of a fair process.
Presently non-governmental organisations (NGOs) in Hong Kong cannot provide direct legal representation to individual clients in Hong Kong law. As Hong Kong Refugee Advice Centre, we represented clients before UNHCR, the UN Refugee Agency, in the area of international law. However, we are presently unable to provide direct legal representation in the USM. All claimants in the USM will be assigned a duty lawyer, who will be paid by the Hong Kong Government to represent claimants in the USM.
In addition to providing legal information and support, we also campaign for fairer legislation and policies, produce reports and policy papers, conduct research and work with schools, universities and the media to fight root causes and change systems and minds. Visit our Policy and Advocacy page to learn about this work.
Since the introduction of the Unified Screening Mechanism (USM) at the beginning of March 2014 – the new government system for processing protection claims in Hong Kong – the pool of people we can potentially help has expanded to over 9,000, as we extend our services to ALL people seeking protection in Hong Kong.
MIGRANT DOMESTIC WORKERS
At the moment, we are unable to provide direct services to migrant domestic workers in Hong Kong. However, if you are domestic worker in need of assistance, please feel free to contact our offices. Where possible, we will refer you onwards to relevant organizations that can then provide you with the help you need.