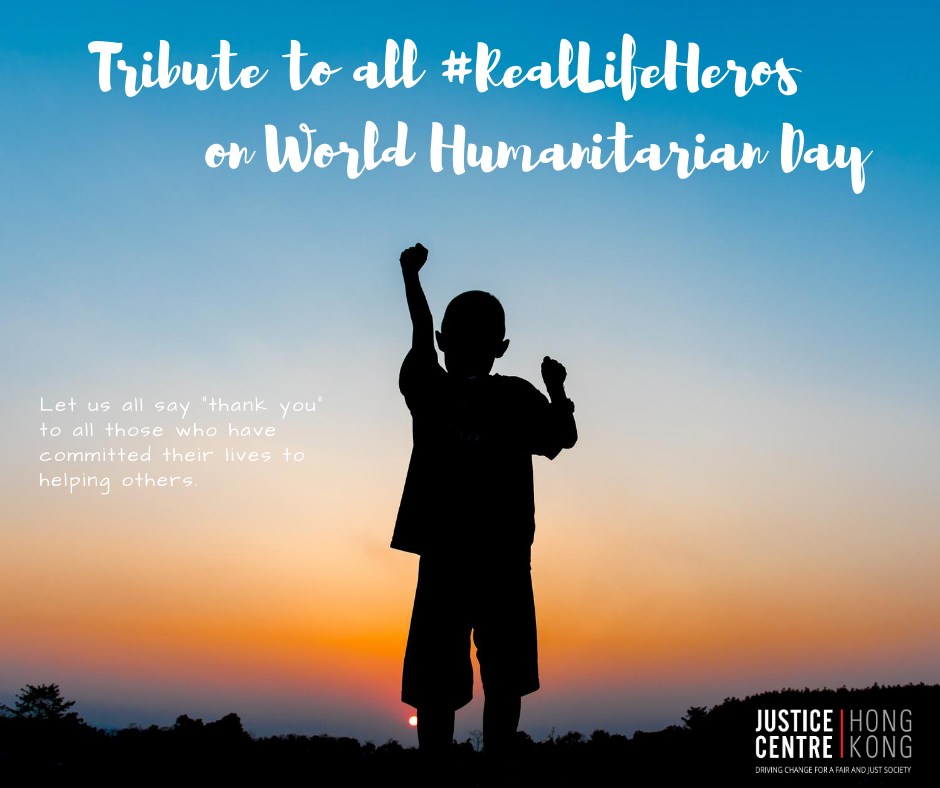 On this day of World Humanitarian Day (19 August), we pay tribute to all frontline humanitarian workers who continued their work for all those in need amidst the hardships of Covid-19.
Over the past year, we saw life-saving humanitarian workers being faced with multiple emerging and ongoing challenges around the globe, including the pandemic, natural disasters, social unrest or armed conflicts. Some resulting restrictions have left civil society organisations and charities at the frontline of response. At Justice Centre Hong Kong, we never shut our doors on clients seeking assistance even at the height of the pandemic in Hong Kong.
As such, we appreciated the emergency nature of our clients' needs when some of them were denied access to healthcare and even sufficient food in the early days of the pandemic. Our Legal Services and our Social Welfare Teams have worked tirelessly with our community partners to ensure reasonable protection has been afforded to those seeking international protection in Hong Kong.
#RealLifeHeroes is a global campaign that celebrates humanitarians – a "thank you" to all those who have committed their lives to helping others.
Join us in celebrating our #RealLifeHeroes, and continuing our support to their wonderful work!
Support our work today.
Know more about this day.