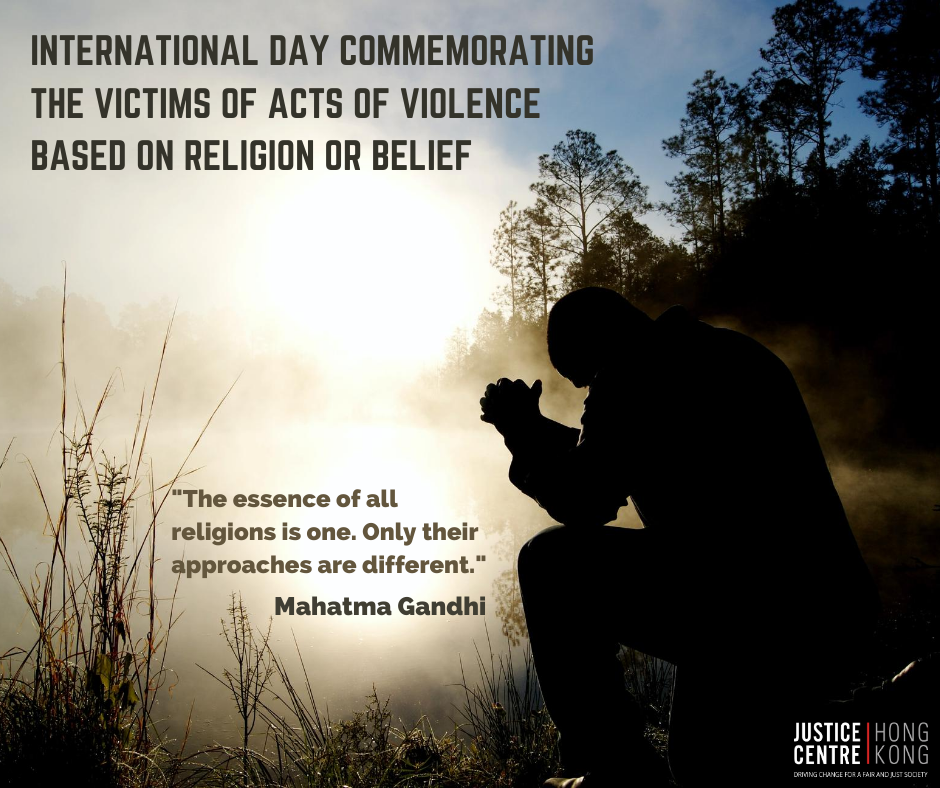 Today, 22 August, marks the International Day Commemorating the Victims of Acts of Violence Based on Religion or Belief. On this day, we pay tribute to the victims but we also celebrate those brave survivors of religious-based violence.
We want to acknowledge one survivor in particular, who Justice Centre assisted. We are very thankful that he and his family were granted protection in Hong Kong after years of uncertainty. In his home country, our client received numerous threats to his life, after his religious conversion. Our client shares:
I thank Justice Centre whole heartedly and respect each staff member of Justice Centre. I would have been struggling till now but with their help my struggle in life has become minimum.

People who are in same situation like me and my family, I would give them the message to have faith in your beliefs and try your level best and one day you will be successful.
Despite great news, today we are also reminded of those people who still face threats and discrimination in their countries. We want to honour these people in their struggles.
Justice Centre echoes the UN General Secretary's call on governments around the globe to promote and protect human rights, including the right to exercise the freedom of religion or belief.
Join us today to defend those whose rights were violated.
Learn more about this day.