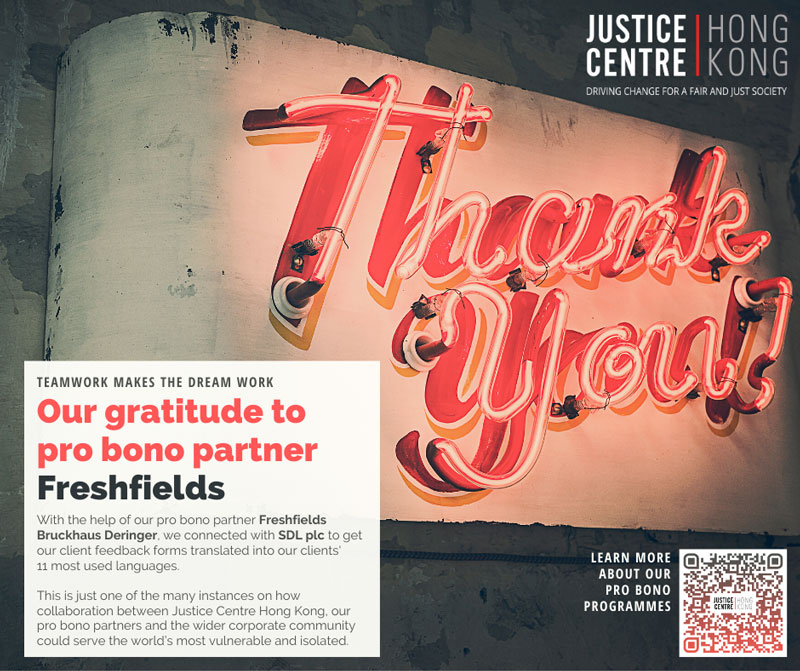 Teamwork Makes the Dream Works!
A big thank you to our pro bono partner Freshfields Bruckhaus Deringer for helping us approach one of their preferred professional translation service providers SDL plc. They agreed, on a pro bono basis, to translate our client feedback forms into our clients' 11 most used languages. They did an excellent job, with a four-day turnaround time.
These will be immediately useful on tracking our clients' feedback to gauge our services, help ensure a client-centred approach, and continuously develop and improve. This is just one of the many instances on how collaboration between Justice Centre Hong Kong, our pro bono partners and the wider corporate community helps to serve the world's most vulnerable and isolated.
Learn more about our Corporate and Legal Pro Bono Programmes.