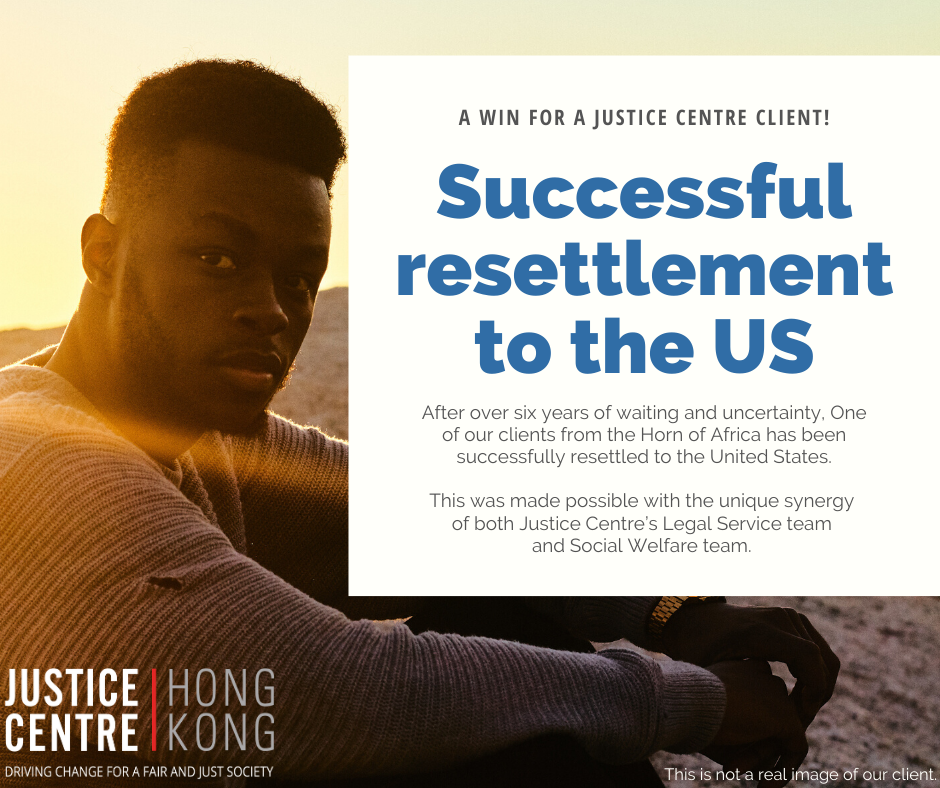 A Win for a Justice Centre Client!

We were delighted to learn of the recent successful resettlement of one of our refugee clients from the Horn of Africa to the United States. Prolonged by policy changes, our client waited 6 years after the substantiation of his asylum claim for the resettlement process to be completed.
The Horn of Africa is a peninsula on the east coast of Africa, where constant ongoing conflicts alongside other protection challenges, including sexual violence, have caused tens of thousands to flee their homes as both refugees and internally displaced persons [1]. Although the region houses four countries – Djibouti, Eritrea, Ethiopia and Somalia, the United Nations Deputy Secretary-General Amina Mohammed noted at the conclusion of her country visit that, "what happens in one country will impact the others, and so a regional approach and genuine collaboration is paramount" [2].
After more than 6 years of uncertainty and waiting, our client made the move to the United States for a new life two weeks ago. Apart from opportunities that allow him to offer better case for his child, he is also particularly delighted to be able to visit his mother after so many years apart with his new legal status as an American citizen.
This result was made possible with the unique synergy of both Justice Centre's Legal Service team and Social Welfare team. While the former helped our client build his solid case for asylum protection, the latter assisted him in obtaining both the permission to work in Hong Kong upon the substantiation of his asylum claim and essential social welfare items when his baby was born. All the hard work paid off when he and his family were finally offered not just citizenship, but also a new life with ample hope in their new home.
Stories like this are a genuine testament to just how life-changing the legal and social welfare support from Justice Centre Hong Kong is for our clients. Despite having one of the lowest acceptance rates in the developed world, in 2019 alone around 30 Justice Centre clients were granted protection in Hong Kong.
Join us in helping the communities we serve by supporting our work here:https://www.justicecentre.org.hk/donate/ or learning about our pro bono programme here: https://www.justicecentre.org.hk/become-a-pro-bono-volunte…/.
References:
[1] UN News. (2019). "Unity, regional cooperation and international support needed for Horn of Africa to develop sustainably". Available at
https://news.un.org/en/story/2019/11/1050571
[2] Ibid.