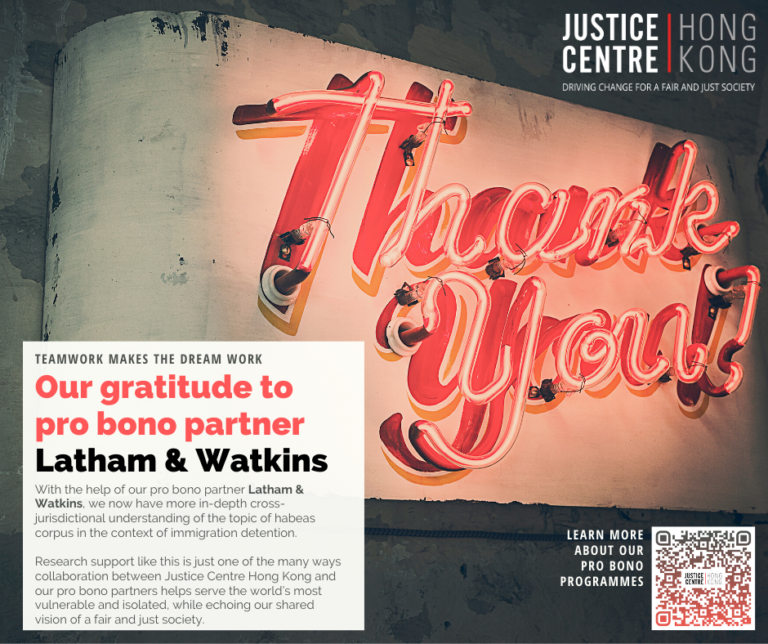 Teamwork Makes the Dream Works!
A big thank you to our pro bono partner Latham & Watkins for their detailed legal research support on the topic of habeas corpus in the context of immigration detention. 
Their cross-jurisdictional analysis on this specific subject of limited scholarship and commentary was comprehensive and inspiring.
This research will be crucial to our growing work to enhance the protection of the right to liberty for our clients and for all within Hong Kong society. 
Research support like this is just one of the many ways collaboration between Justice Centre Hong Kong and our pro bono partners helps serve the world's most vulnerable and isolated, while echoing our shared vision of a fair and just society.
Learn more about our Corporate and Legal Pro Bono Programmes.