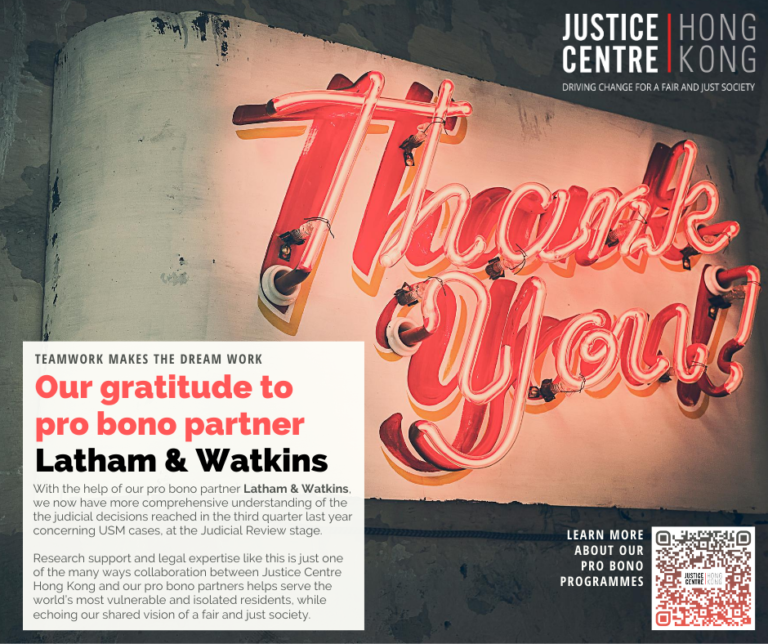 Teamwork Makes the Dream Works!
Our sincere thanks to our pro bono partner Latham & Watkins for their comprehensive research support into judicial decisions reached in the third quarter last year concerning the Unified Screening Mechanism ("USM") cases, at the Judicial Review stage. 
This research provides valuable insight into emerging trends relating to USM cases within the judicial system, and help us to highlight important, relevant legal issues. This will certainly benefit our work and our clients' cases going forward. 
Research support and legal expertise like this is just one of the many examples of how collaboration between Justice Centre Hong Kong and our pro bono partners help us to serve many of Hong Kong's most vulnerable and isolated residents, while echoing our shared vision of a fair and just society.