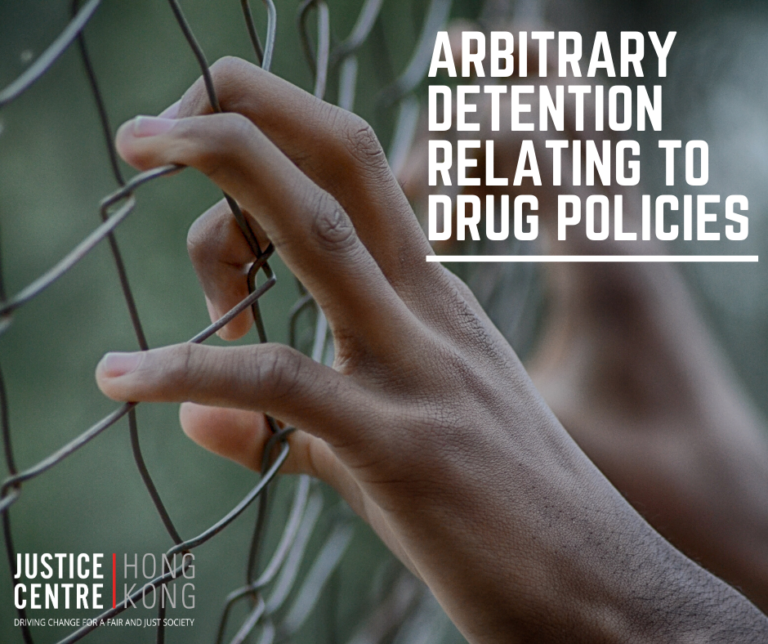 In March 2020, Justice Centre Hong Kong made a submission to the United Nations Working Group on Arbitrary Detention (WGAD)'s study on arbitrary detention relating to drug policies.
We discussed the exploitation, criminalisation and consequent detention or imprisonment of potential or actual victims of human trafficking and other victims of exploitation in the drug trade as observed in Hong Kong.
Victims of trafficking should be offered protection, not criminalised.
Read the submission in full below.