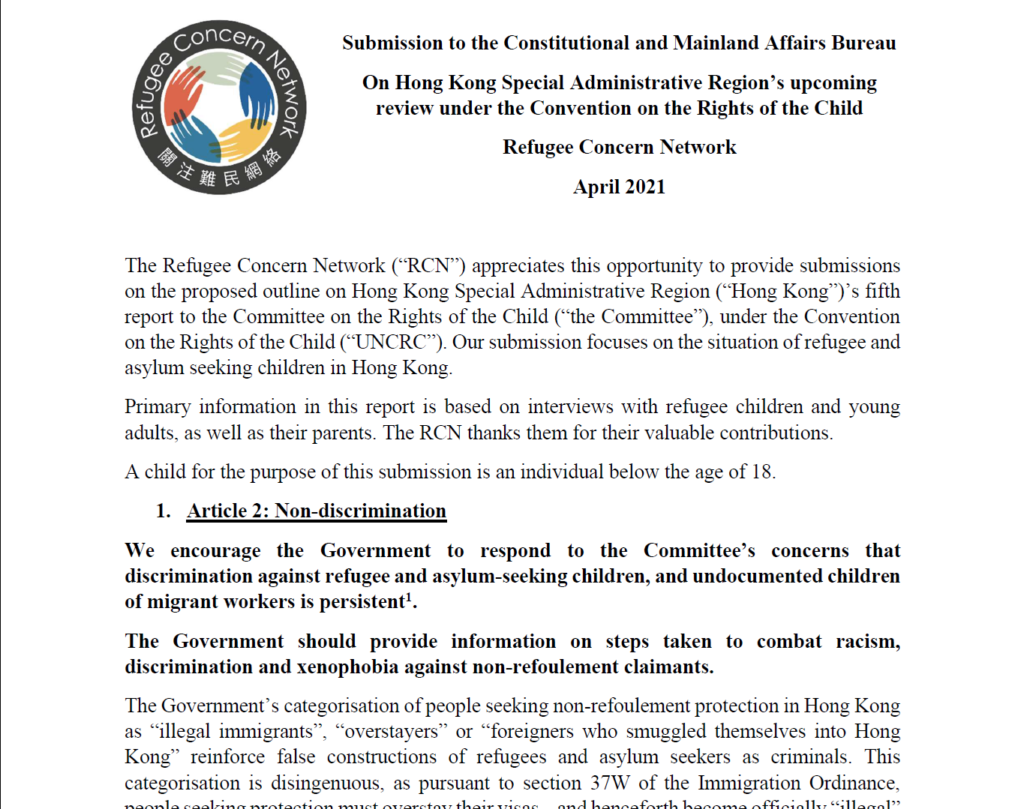 Justice Centre, as part of the Refugee Concern Network, provided a submission to the Constitutional and Mainland Affairs Bureau in relation to Hong Kong's fifth report to the Committee on the Rights of the Child.
Our submission focuses on the situation of refugee and asylum seeking children in Hong Kong.
Primary information in this report is based on interviews with refugee children and young adults, as well as their parents. The RCN thanks them for their valuable contributions.