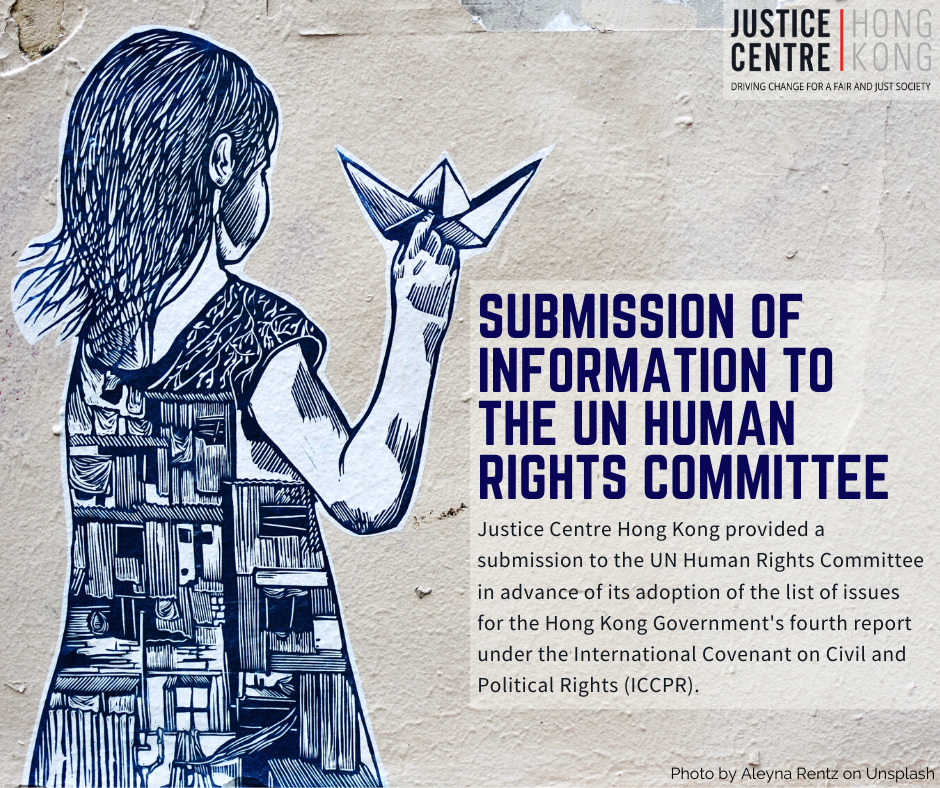 Justice Centre Hong Kong provided a submission to the UN Human Rights Committee in advance of its adoption of the list of issues for the Hong Kong Government's fourth report under the International Covenant on Civil and Political Rights (ICCPR).
The submission focuses on the ICCPR's application in Hong Kong in the mixed or forced migration context and discusses specific topics including:
Concerns regarding the Unified Screening Mechanism;
Concerns regarding the Government's non-refoulement policy;
Arbitrary detention in the immigration context; and
Lack of protection for victims of human trafficking in all its forms.
Read our submission in full below.