Posted by Lynette Nam
This week, Justice Centre as well as other civil society members had the opportunity to address the Legislative Council Panel on Security (LegCo Panel) in advance of Hong Kong's periodic review by the UN Committee against Torture in Geneva later this month. The LegCo Panel was a welcome opportunity for long overdue public discussion on the Unified Screening Mechanism (USM), the government's screening mechanism for asylum claims, and it became apparent that LegCo members shared our concerns; particularly, concerns with the government's recent negative rhetoric on refugees and with the transparency and standards of fairness.
Notably, and on a more positive note, Social Justice Alliance (SJA), a self-led community group formed by graduates of our Voices for Protection Human Rights and Advocacy Traineeship for refugees, also weighed in on the discussion with their experiences of the USM.  As a new member of Justice Centre, it excites me that I am part of an organisation that strives to make refugees' voices heard - and to do so in a way that results in real practical action on a public platform.
Since starting as the Justice Centre Fellow last week, I have been familiarising myself with the USM and meeting with some of our beneficiaries who have come to Hong Kong to seek protection. As part of my work here in the legal team, I have been sitting down with beneficiaries to draft testimonies to support their claims; their experiences are often confronting and unimaginable from the comfort of soft couches and mugs of tea at our office.
Many of them have fled highly volatile countries, marred by widespread violence and political unrest. Many have experienced acts that are at the very least degrading and inhumane. While it is easy to be empathetic, our role at Justice Centre is to help them navigate the baffling maze that is the USM.
However, the concern has been that since its inception, the USM seemed to be designed to confound and dissuade. There was limited public consultation upon its introduction; despite repeated requests, there are no comprehensive statistics or database made publicly available to track its progress; and there is no set of precedents to draw upon for guidance, as redacted decisions under the USM are not published.
The lack of transparency aside, what is even more alarming is the rate of rejection of 99.7%, one of the highest in the world. This is rather hard to believe, given that we at Justice Centre are seeing claims for protection from countries with blatant and pervasive human rights abuses. The abysmally low rejection rate raises serious concerns about the underlying fairness and reasonableness of the decision-making process.
What surprises me most is the fact that many of the rejections are based not on the credibility of the claimant, but on the grounds that the decision-makers believed there is no risk in their countries of origin (COI). We find it disconcerting to see rejections of claimants from countries such as Central African Republic, Somalia or Yemen, which have been flagged by UNHCR and numerous governments as countries of concern for asylum purposes due to widespread conflict and persecution in those territories.
It is also concerning that the rejection letters seem to include COI research that does not correlate to the particular circumstances of the claimant, and reveal an exceptionally high bar for the risk of torture, cruel, degrading or inhumane treatment or punishment (CIDTP) and persecution. This puts into question the reasonableness of decisions, especially when pitched against international standards. This is why we are currently conducting a legal analysis of rejected decisions.
Transparency and fairness go to the core of any legitimate and just legal system. Instead, what we have right now places vulnerable people in a system steeped in confusion that focuses on rejection rather than protection.
There is a long road ahead before we arrive at a comprehensive, transparent and procedurally fair system for the vulnerable people who come to Hong Kong in search of sanctuary; yet I believe Hong Kong is a society that embraces solidarity and humanity, and I am hopeful we will get there.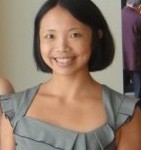 Lynette is the Justice Centre Fellow and the latest addition to our team. Before joining Justice Centre, Lynette worked at Fragomen Worldwide, an international law firm specialising in immigration law, in Australia and Hong Kong.  She also worked as a human rights trainer on the Thai-Burma border, where she developed and implemented a curriculum on non-violent social change for young Karenni refugees. 
Watch the webcast of the LegCo Panel on Security session here.
Read Justice Centre's full speech to the LegCo Panel on Security here.
Read Social Justice Alliance's full submission here.
Read Justice Centre's shadow report to the Committee against Torture here.