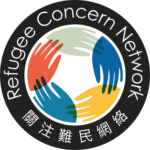 About the Refugee Concern Network
The Refugee Concern Network (RCN) is a unique collaborative platform founded by a group of like-minded organisations working towards the betterment of refugees and Protection Claimants in Hong Kong. 
Setting aside individual agendas to achieve a shared purpose, our member organisations have come together to work on the following objectives:
Share our wealth of in-house information, expertise and best practices
Pool and streamline our resources to provide easily accessible support networks for

the community

Leverage the power of joint advocacy to draw attention to the important issues

affecting over 12,000 refugees and Protection Claimants in Hong Kong.
Vision: 
We are a network of organisations and individuals that are concerned with working collectively to better the lives of Protection Claimants and Refugees in Hong Kong and advocate for their rights.
Mission:
We are committed to improving the lives of Protection Claimants and Refugees through information sharing, mutual capacity building, and joint advocacy in areas such as education, welfare, advocacy, legal support and comprehensive solutions.
The fifth wave of COVID-19 has exacerbated the need for RCN to have its own dedicated resource to manage a coordinated response in such emergency situations.
We strongly welcome applications from members of the protection claimant community with recognised refugee status (and therefore the ability to apply for permission to work).
Responsibilities
The person would be able to:
Support the duties of the General Convenor who represents RCN for a period of one

year;

Manage coordinated responses from across the RCN community to crises to ensure

that provision is available fairly to all members of the Refugee and Asylum Seeker 

community, and not restricted to clients of any one organisation

Provide clear and up-to-date information to the Refugee and Asylum Seeker

community on matters of public health or other relevance from a central source

Work on funding applications to ensure a timely and effective response for urgent

needs of the community

Coordinate the different working group and implement action points identified by the 

working groups;

Implement RCN's communication on (social) media platforms and coordinate

campaigns around (eg World Refugee Day) to raise awareness about Refugees and 

Asylum Seekers in Hong Kong;

Update the RCN website as well as manage the newsfeed on the RCN app;
Provide soft advocacy around Refugee and Asylum Seeker issues and coordinate

the representation of RCN with the government including the education bureau, ISS 

and health authorities;

Seek continued funding for this position and RCN projects and programs, as well as

manage donor reporting for the role;

Connect with other organisations who would be eligible to join RCN as well as build a network with other refugee organisations in the region, including APRRN; and

Coordinate World Refugee Day activities amongst different RCN members.
Essential
Demonstrable excellent organizational and communications skills;
Cordiality and diplomacy;
Multicultural sensitivity and ability to work with people from different cultural

backgrounds and across varying language barriers;

Ability to work independently whilst being a good team-player;
Fluency in verbal and written English;
Experience using social media
Legal right to work in Hong Kong (or recognised refugee status) and availability on

weekdays.
Desirable
Fluency in Cantonese;
Experience of forced migration work;
Previous experience in implementing donor-supported programmes which must have included responsibilities for financial management, and reporting.
This is a 5 day/week position with a salary of HK$25,000. Some evening work may be required, but compensated through Time Off in Lieu (TOIL). Generous annual leave, flexible working arrangements, MPF and private health insurance are also provided.
Please email your CV and statement of interest to jobs@justicecentre.org.hk with the subject line "RCN Secretariat" by Apr 8, 2022
Unfortunately we are only able to reply to shortlisted applicants.