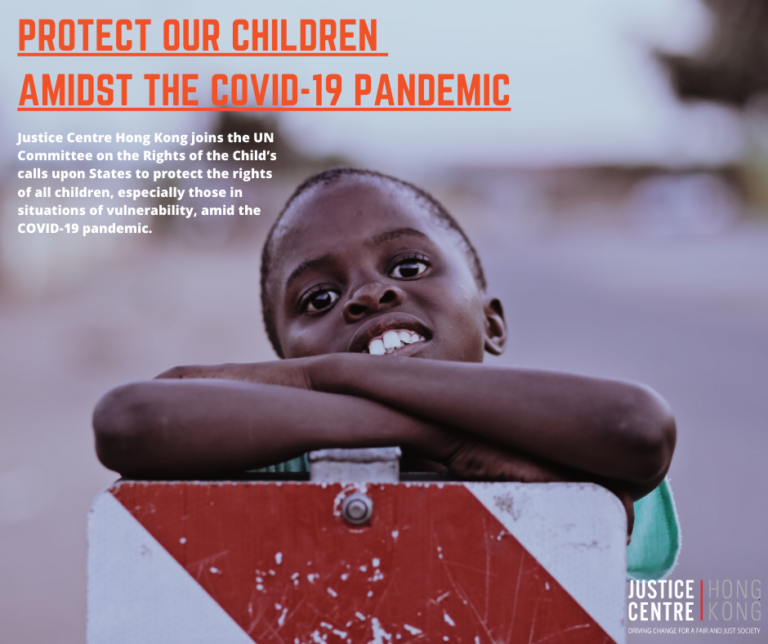 Justice Centre Hong Kong joins the UN Committee on the Rights of the Child's calls upon States to protect children's rights amid the COVID-19 pandemic. 
Refugees children in Hong Kong face particular vulnerabilities, such as limited support network due to the reduced capacities of NGOs, lack of support for online learning, and social isolation which may exacerbate trauma. 
Justice Centre Hong Kong urges the HK Government to introduce timely responses to protect the rights of all children in Hong Kong, and formulate a legislative timeline for the domestic incorporation of the Convention on the Rights of the Child. 
We must protect children, because they are our future.
Read the Committee's letter in full: