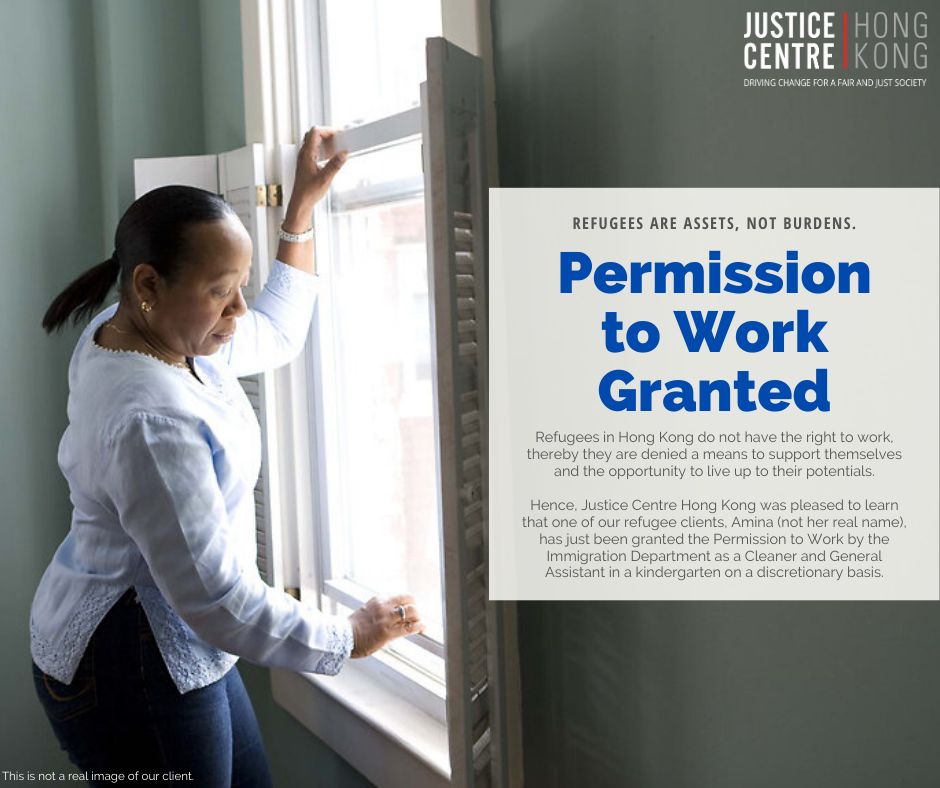 Refugees are assets, not burden.
Despite their eagerness to give back to the city where they have been granted protection, refugees in Hong Kong do not have the right to work and thereby they are denied the means to support themselves and the opportunity to live up to their full potential.
Therefore, Justice Centre Kong assists refugees to apply for Permission to Work on a discretionary basis.
Justice Centre Hong Kong was delighted to learn that one of our refugee clients, Amina (not her real name), has just been granted the Permission to Work by the Immigration Department on a discretionary basis.
Amina is from the Horn of Africa and she has been in Hong Kong for 4 years. Her claim to non-refoulement protection was substantiated in the first half of 2018.
Because of the discretionary Permission to Work, she is now able to work as a Cleaner and General Assistant in a kindergarten and no longer forced to live on the charity of others.
Learn more about Justice Centre Hong Kong's life-changing work and support us here.