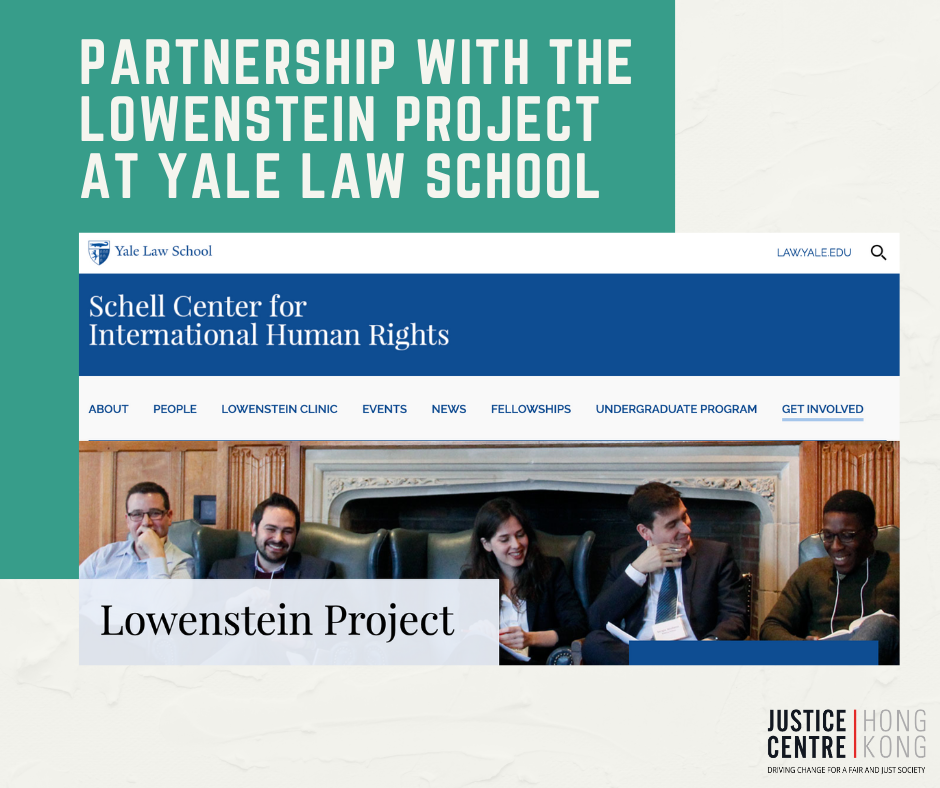 It is a great honour for Justice Centre Hong Kong to partner with the Lowenstein Human Rights Project at Yale Law School this year.
Through this partnership, Justice Centre will be joined by a team of talented law students in examining the prevalence of institutional racism and hate speech against refugees and asylum seekers in Asia Pacific and exploring policy options as well as the role of civil society in tackling this problem that exacerbates the suffering of the most marginalised.
More about the Lowenstein Human Rights Project.