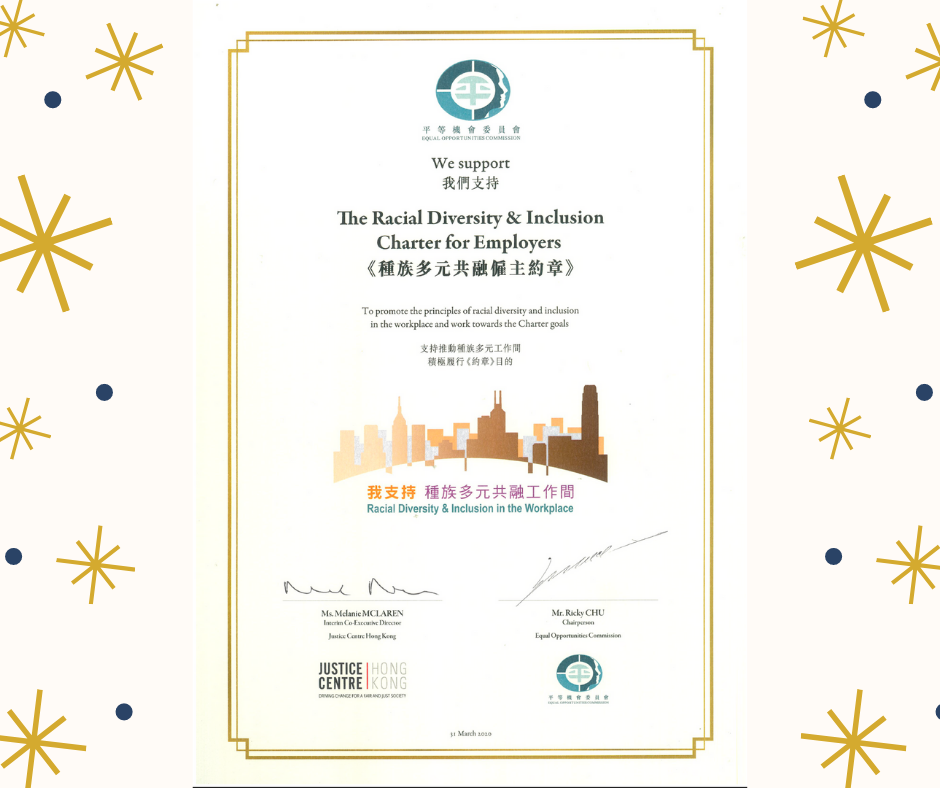 Justice Centre Hong Kong
is pleased to sign the Racial Diversity & Inclusion Charter For Employers upon the invitation of the Equal Opportunities Commission to reiterate our support for racial diversity and inclusion in the workplace.
In 2017,
Justice Centre Hong Kong
was among the first batch of supporting organisations of Equal Opportunities Commission's
Embrace Campaign
to encourage all in Hong Kong to respect, value and support racial equality [1].
As a women-led human rights organisation, we also lead by example as an equal opportunity employer and a family-friendly employer as we believe security in the workplace and social protection for families as essential elements of decent work, as stipulated by the International Labour Organisation [2].
Learn more and support our work here.
[1] See Equal Opportunities Commission's webpage https://www.eoc.org.hk/eoc/graphicsfolder/showcontent.aspx?content=embrace
[2] See International Labour Organisation's webpage https://www.ilo.org/global/topics/decent-work/lang–en/index.htm