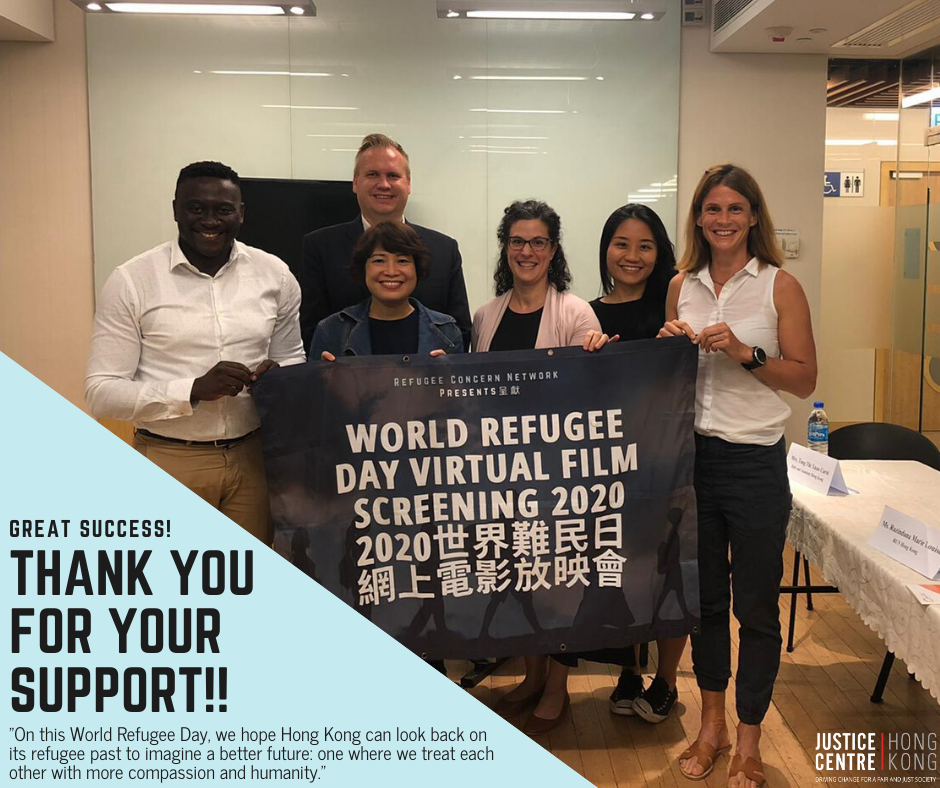 Thanks to the overwhelming support of all participants and community members, the World Refugee Day Virtual Film Screening 2020 was a great success last Friday!
We hope you enjoyed the film and the panel discussion with us. As professionals supporting these brave survivors of human violations day in day out, we also often reflect on our work and think about what else we could do to enable positive changes for refugees and asylum seekers in Hong Kong.
As our Policy and Research Officer Rachel remarked on the day,
With what has been going on in the world, we often ask ourselves: "When can we go back to normal?". But what sort of normalcy are we going back to? Although the COVID-19 and political challenges have been difficult, they are good opportunities for us to reflect collectively on what type of society we would like Hong Kong to be.

On this World Refugee Day, we hope Hong Kong can look back on its refugee past to imagine a better future: one where we treat each other with more compassion and humanity.
We wholeheartedly thank our partners and guest speakers in this event: Branches of Hope, Christian Action Centre for Refugees, Consulate General of Canada in Hong Kong & Macao, Health In Action, RUN Hong Kong, the Vine Church and UNHCR Hong Kong.