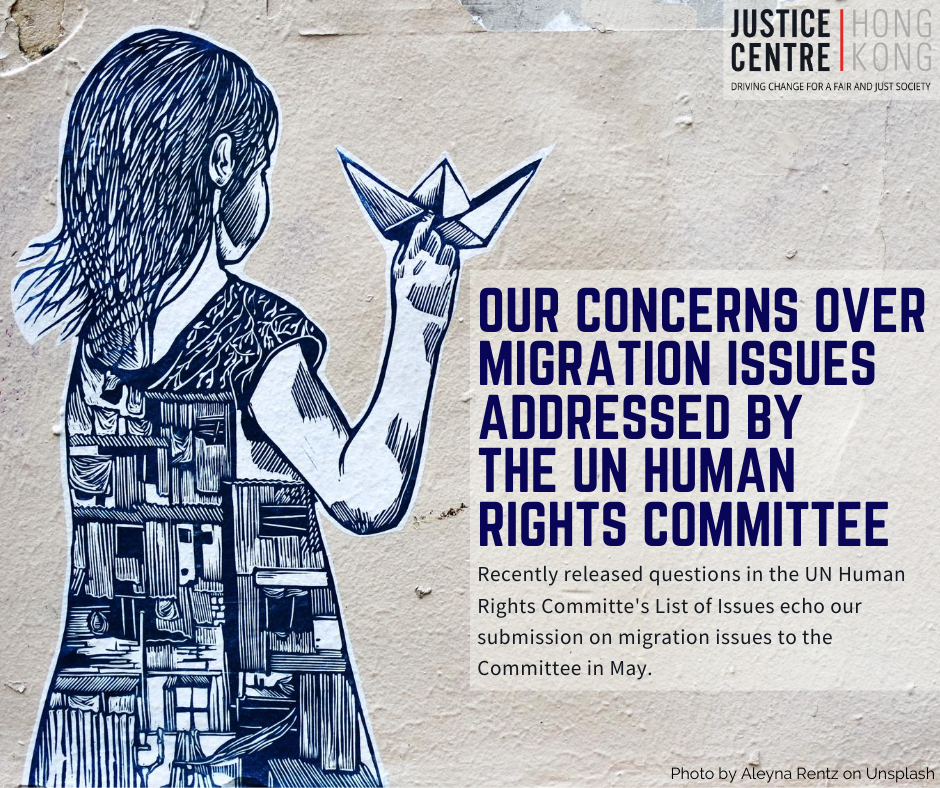 The UN Human Rights Committee recently released a list of questions ("List of Issues") for Hong Kong's upcoming review under the International Covenant on Civil and Political Rights.
Questions raised by the Committee include issues about the Unified Screening Mechanism, the Government's asylum policy, immigration detention, anti-trafficking efforts and protection afforded to victims of human trafficking and other vulnerable migrants (Paragraphs 12-16).
These questions echo our submission to the Committee in May, which you can revisit here.
Read the List of Issues in full.