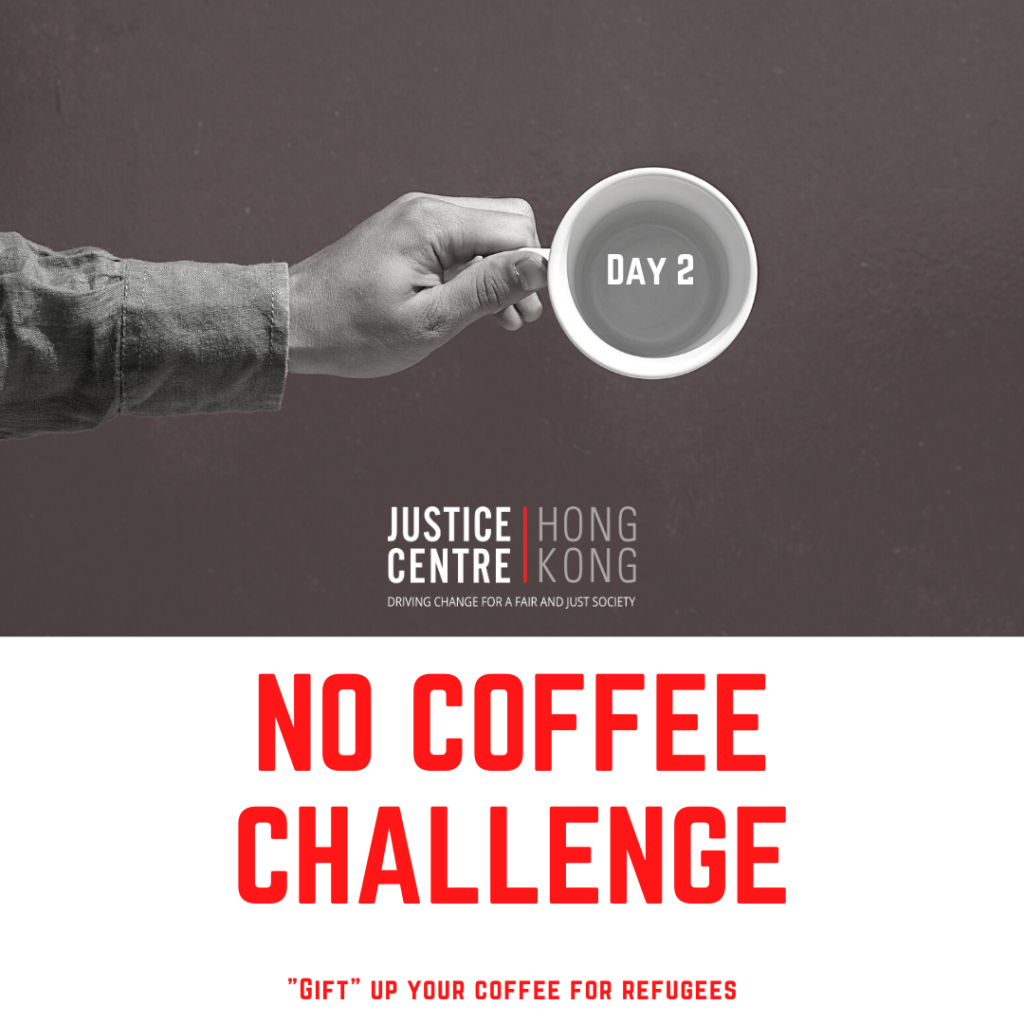 𝐍𝐨 𝐂𝐨𝐟𝐟𝐞𝐞 𝐂𝐡𝐚𝐥𝐥𝐞𝐧𝐠𝐞 𝐃𝐚𝐲 𝟐 – 𝐉𝐮𝐬𝐭𝐢𝐜𝐞 𝐚𝐧𝐝 𝐂𝐨𝐟𝐟𝐞𝐞?
Here comes Day 2 of 3-day No Coffee Challenge! We know you are still doing brilliantly without coffee!
𝐒𝐨𝐦𝐞 𝐩𝐞𝐨𝐩𝐥𝐞 𝐦𝐢𝐠𝐡𝐭 𝐚𝐬𝐤 "𝐖𝐡𝐚𝐭 𝐢𝐬 𝐭𝐡𝐞 𝐫𝐞𝐥𝐚𝐭𝐢𝐨𝐧𝐬𝐡𝐢𝐩 𝐛𝐞𝐭𝐰𝐞𝐞𝐧 𝐣𝐮𝐬𝐭𝐢𝐜𝐞 𝐚𝐧𝐝 𝐜𝐨𝐟𝐟𝐞𝐞?"
We all love the taste of coffee, don't we? Everyone at Justice Centre loves it, yet we know the human cost of coffee is far more than we pay at a fancy café.
Unfair wages paid to coffee farmers, labour exploitation, child labour and land disputes that see farmers being forced to leave their farmlands are just some of the issues. For example, a study in Brazil found that child labor rates were approximately 37% higher—and school enrollment 3% lower—than average in regions where coffee is produced. (Kruger, D. I. (2007)
We invite you to join us to fight injustice through a donation of $40/day for 3 days in the no coffee challenge!
We still welcome any companies/organisations who want to join us in the No Coffee Challenge! Simply pick any three days to conduct the campaign in the month of December. Please contact Maggie at maggie@justicecentre.org.hk for more details.