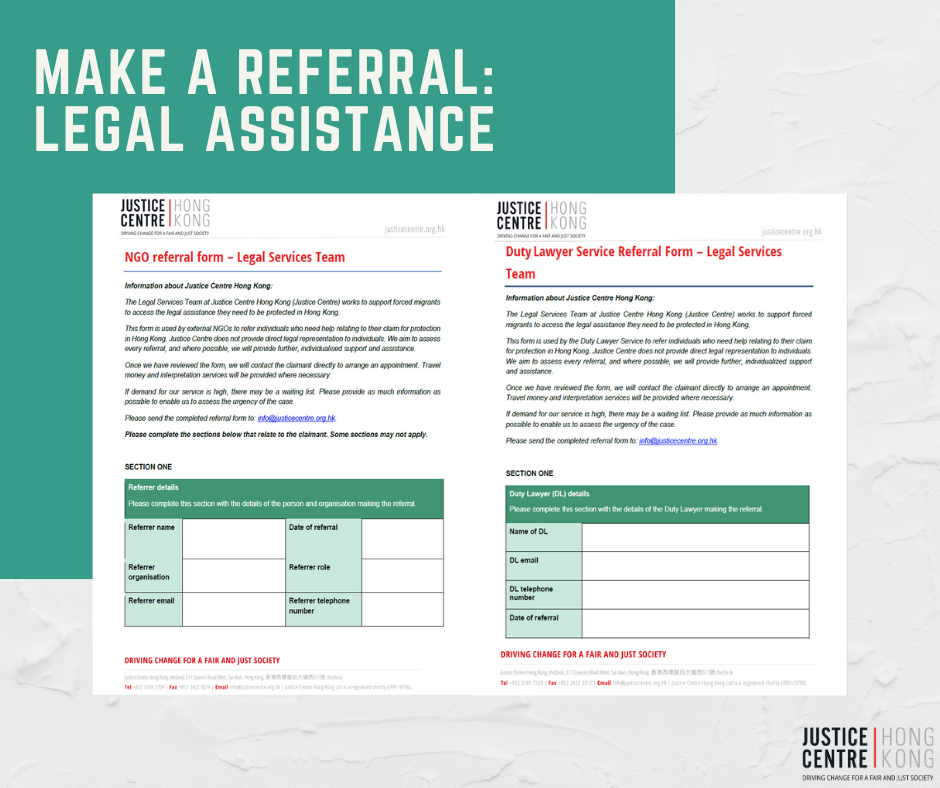 In these challenging times, Justice Centre Hong Kong continues to strive to work with our civil society partners to ensure services are accessible to those in need of protection in Hong Kong.
We welcome referrals from NGO partners and Duty Lawyers representing non-refoulement claimants for legal assistance.
To make a referral, please complete our referral forms.
Once we have received and reviewed a referral, we will contact the person in need of assistance directly in order to arrange an appointment.
Given the very limited living allowance provided for those seeking protection, we will reimburse travel costs so that our services are accessible to those in need. We also provide interpretation services where necessary.
Please give as much information as possible to enable us to assess the urgency of the case.