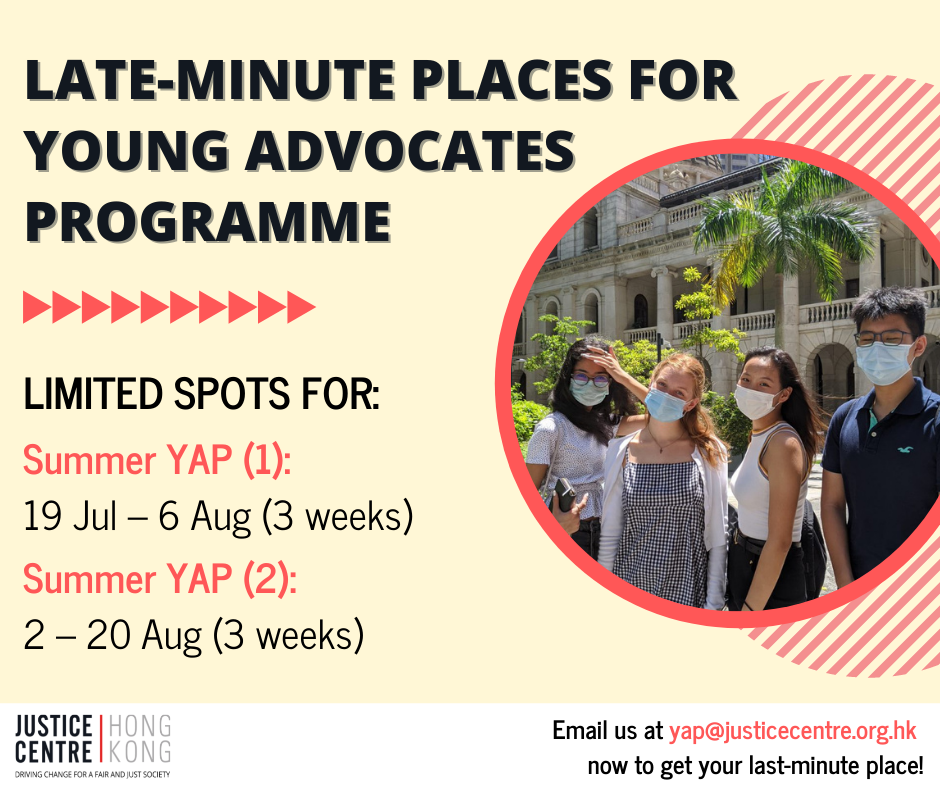 Due to recent changes in travel restrictions, limited spots have opened up for both Summer YAP sessions.
Our two Summer YAP sessions run from (i) 19 Jul – 6 Aug, and (ii) 2 – 20 Aug.
Open to students aged 15-18 with Hong Kong residency, Justice Centre's Young Advocates Programme runs several times a year and helps students to develop key skills necessary for university, college, and future careers. You will get the chance to be mentored one-on-one by our highly qualified international staff lawyers and policy experts, and experience first-hand what work at an NGO is like. You could be exposed to conferences with experts, attend hearings at court and network with international law firms. The in-depth training and tailored supervision will help you to solve complex client problems and allow you to make a real difference.
For further information, go to https://bit.ly/YAP-2021 and contact us to get your place!