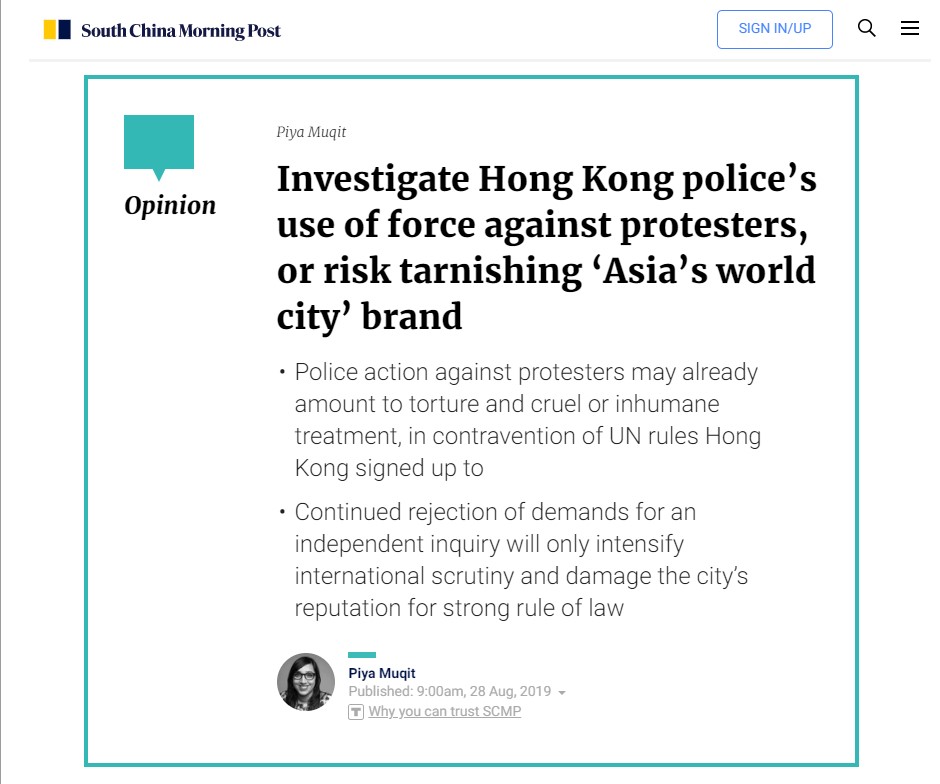 Our Executive Director Piya Muqit wrote in the South China Morning Post, Stand News and Citizen News about why the Hong Kong Government needs to establish an independent commission of inquiry. This should examine the Hong Kong Police's excessive use of force, which may have already amounted to torture or cruel, inhumane or degrading treatment or punishment (CIDTP) under the United Nations' Convention against Torture.
The Hong Kong Government is periodically reviewed by UN mechanisms, including the Universal Periodic Review through the UN Human Rights Council & the Committee against Torture. It has international obligations to uphold fundamental rights & freedoms.
Do you think you may be a victim of torture or CIDTP? We are able to review your claim & provide legal assistance where necessary. Contact us via [email protected] or (+852) 3109 7359.