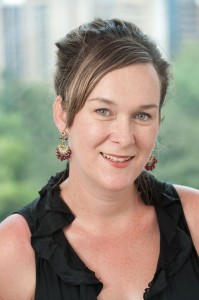 By Aleta Miller, Executive Director, Justice Centre Hong Kong.
Dear Friends,
This week marks the official launch of Justice Centre Hong Kong! Justice Centre Hong Kong is a human rights organisation working fearlessly to protect the rights of Hong Kong's most vulnerable forced migrants - refugees, other protection claimants and survivors of modern slavery.
Building on Hong Kong Refugee Advice Centre's strong foundation of providing life-changing services to more than 2,000 men, women and children over seven years, Justice Centre provides services to all protection claimants in Hong Kong (asylum seekers, torture claimants, and claimants seeking other forms of protection). As Justice Centre, we build upon HKRAC's groundbreaking work in policy and advocacy to fundamentally change the landscape for refugees in Hong Kong. We also expand our advocacy work to include modern-day slavery.
Yesterday (Monday), we launched a landmark report, How Many More Years a Slave? Trafficking for forced labour in Hong Kong. The first in a series, co-written with anti-trafficking NGO Liberty Asia, the report argues that current laws around human trafficking in Hong Kong are far too narrow and consequently don't provide adequate protection for victims.
The report made front-page news in Monday's South China Morning Post newspaper and drew widespread support, ranking as the most read story yesterday on SCMP.com, which you can read here. SCMP also ran a poll, with over 80 per cent of people polled supporting change to Hong Kong's trafficking laws to increase protection for domestic workers.
Our work over the past seven years was made possible by the courage, dedication and generosity of our current and former staff, volunteers, partners and supporters. Human rights protection and modern-day slavery are huge issues that require a long-term, dedicated and specialised response. Justice Centre Hong Kong is a local, independent, non-partisan and non-religious NGO, well equipped to lead this response and fiercely defend the human rights of some of Hong Kong's most vulnerable people.
We invite you to join Justice Centre in changing the human rights landscape in Hong Kong, and in changing the lives of individual men, women and children. 'Like' us on Facebook at facebook.com/justicecentrehongkong, follow us on twitter @justicecentrehk and check out our new website and blog launching later this week at www.justicecentre.org.hk
I look forward to a bright and exciting future as Justice Centre Hong Kong, leveraging our experience to dynamically transform the human rights landscape in the city. Join us on the journey. Thanks again for your support.
Warmest regards,
Aleta