Posted by Ellen Pucke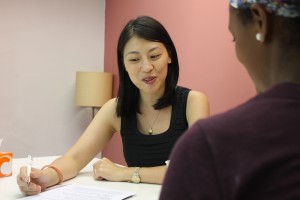 To me, being a social worker means prioritising the well-being and rights of those that are most vulnerable, in everything you do. In my role as Office Manager at Justice Centre, I have the opportunity to do that every day when making decisions about our operations, logistics, security, and policies. I balance the needs of our service users with those of the staff to ensure we are able to serve our community to the best of our availability. One of the most important ways we are able to prioritise the needs of our service users is by providing them access to interpreters for all appointments and information sessions at Justice Centre.
Interpretation is essential because our service users are survivors of war, persecution, and torture that have found themselves in a country and culture foreign to them; a country which does offer a mechanism for seeking protection – but in a language that may, in effect, make it inaccessible.
Many of our service users have some degree of proficiency with English or Cantonese, either because they learned it in their country of origin, or have dedicated extensive time to studying and practicing these languages once they arrived in Hong Kong. A moderate level of English or Cantonese certainly helps someone navigate Hong Kong's systems, but when it comes to communicating about something traumatic and so critical to your future – could you express yourself completely and accurately in anything but your native tongue? Would you be able to comprehend legal jargon or describe distressing experiences in a second language?
More than 30 interpreters offer their talent and time to interpret for our clients on an ad hoc basis, in over 22 languages. Because of them we are able to provide our service users with support – allowing them to better understand their rights in Hong Kong, the process of applying for protection, and what the status of their case is; empowering our service users to work collaboratively with our caseworkers to prepare their testimony and legal documentation in an accurate way; and enabling them to work through traumatic experiences and acute mental health concerns with the guidance of a psychosocial counsellor.
Interpretation is absolutely critical for ensuring our service users have the best possible chance of accessing justice. One interpreter described her role as the "bridge between the caseworker and the protection claimant". She said, "It bothers me when people cannot communicate as they are already in a desperate situation when they come here. Without interpretation, legal support would be impossible".
I love working with our interpreters for many of the same reasons I love working with our service users – they're from all over the world, they often know three or four different languages, they come from diverse professional backgrounds, they are eager to learn about the legal process and our advocacy work to improve the experience of people seeking protection in Hong Kong, and they are enthusiastic about holding on to their native languages and using it to help others. Many of our interpreters grew up in households in Hong Kong or abroad where they learned one or more language that is not commonly found here – such as Pashtu, Swahili, or Somali. They tell me they enjoy interpreting these languages at Justice Centre because it's a way for them to stay connected to their roots. When I am privileged to facilitate that connection between an interpreter and a service user, it often reminds me of the strength found in Hong Kong's diversity.
My heart is full each time a service user meets an interpreter of their native language at our centre; the sense of relief and hope is palpable. I would hope that interpretation services are prioritised and adequately resourced going forward within Hong Kong's current protection system, in order to facilitate a smoother and fairer system for people seeking protection here. The value of this cannot be underestimated.
Please consider making a donation today: just HK$ 500 enables us to provide legal and psychosocial support to a protection claimant with the assistance of an interpreter. 
At the moment we are in need of interpreters for Amharic, Arabic, Bangla, Somali, and Tigrinya languages.  If you are interested please get in touch with Ellen at ellen@justicecentre.org.hk for more details.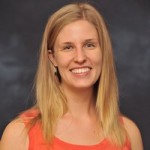 Ellen Pucke is the Office Manager at Justice Centre Hong Kong. She is also a Hong Kong-registered social worker.