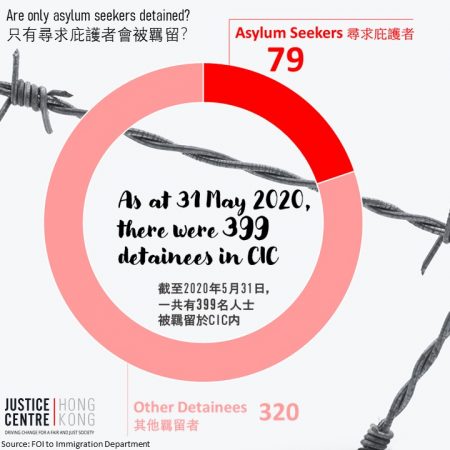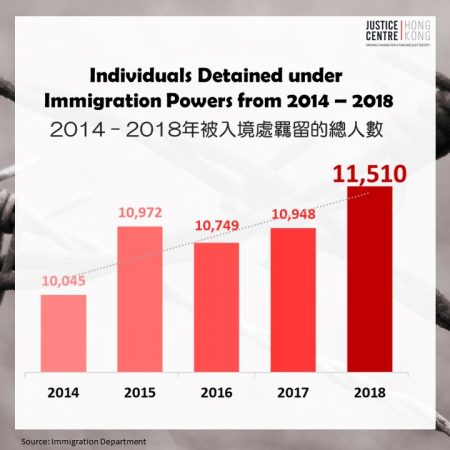 Justice Centre Hong Kong is very concerned about recent media reports on the situation at the Castle Peak Bay Immigration Centre (CIC). 
More than 10,000 individuals are detained under immigration powers every year. As of 31 May 2020, 399 people were in detention at the CIC, including 79 asylum seekers seeking protection in Hong Kong. 
Many of our clients have been detained at some point during their asylum claims process. Among them are survivors of torture or ill treatment who should not have been detained in the first place according to international best practice. The longest period of detention of an asylum seeker we know of is more than 3 years. 
We are publishing a series of posts to highlight some facts, statistics and legal principles regarding immigration detention. Share and like this post to stay tuned. Also follow CIC detainees right concern group for more information.