Join forces with like-minded peers, refugee leaders, and community organisations in the Humanity Ambassadors project to support refugee inclusion this academic year!  
The Humanity Ambassadors project will equip 30 HKU students residing in halls and colleges with the skills, knowledge and opportunity to support refugee-led initiatives under Justice Centre's Humanity Seekers programme, built around the three themes of Dignity, Connection and Empowerment, throughout the academic year of 2023-24. 
Student participants – the Humanity Ambassadors – will be provided a safe environment to challenge assumptions, broaden perspectives on social issues, and gain hands-on understanding of Diversity, Equity and Inclusion (DE&I), while working with refugees from diverse backgrounds. 
By participating, you will join a vibrant community of passionate individuals determined to collaborate in shaping a future that is safe, sustainable and equitable for all. Together, we will forge strong connections, exchange insights, and build a united network that celebrates the diversity in our city.
The Humanity Ambassadors project is also a great opportunity for your professional growth. It stands out on your resume as an exceptional commitment to humanitarian and DE&I causes, while enabling you to harness your Legal & Policy Research, Business Development, Public Relations and other practical skills for social good.
This project is run by Justice Centre Hong Kong in partnership with the Centre of Development and Resources for Students, The University of Hong Kong, with the support of the Whole-Person Development Fund under the University Grants Committee. 
Humanity Ambassadors will be equipped with the required knowledge and skills to support refugee-led initiatives under Humanity Seekers, following the training schedule below:
Date

Topics

7 October (Saturday)

Refugee Protection in Hong Kong

Professional Boundaries: Working with Communities in Vulnerable Situations

14 October (Saturday)

Building Equitable Platforms for Lived Experience Participation

Technical Support for Diversity and Inclusion
Both sessions are mandatory for Humanity Ambassadors and will run between 1:30pm to 5pm. Humanity Ambassadors are also required to attend the induction session with the Humanity Seekers Core Group in the week of 18 October and commit 1-3 hours per week on average for project activities between September 2023 and April 2024.
Humanity Ambassadors with active participation will be provided with a certificate in recognition of their distinguished service, and invited to Justice Centre's various networking events with our partners across the legal, medical, sustainability and CSR sectors. See our list of law firm and academic partners here.
The Humanity Ambassadors project is open to all local and non-local full degree students, both undergraduate and postgraduate, residing in the official student residences of the University of Hong Kong.
Successful applicants should have a keen interest in refugee issues, Diversity, Equity & Inclusion, Sustainable Development, law and/or public policy but are not required to have prior relevant experience. Places are limited, and a selection process will be put in place to ensure the diversity of student participants where needed.
Interested students should make individual applications by submitting the application form by 24 September 2023 (Sunday). Successful applicants will be notified by 27 September 2023 (Wednesday). 
For further questions, please contact us at events@justicecentre.org.hk with the email subject 'Humanity Ambassadors Project Enquiry'.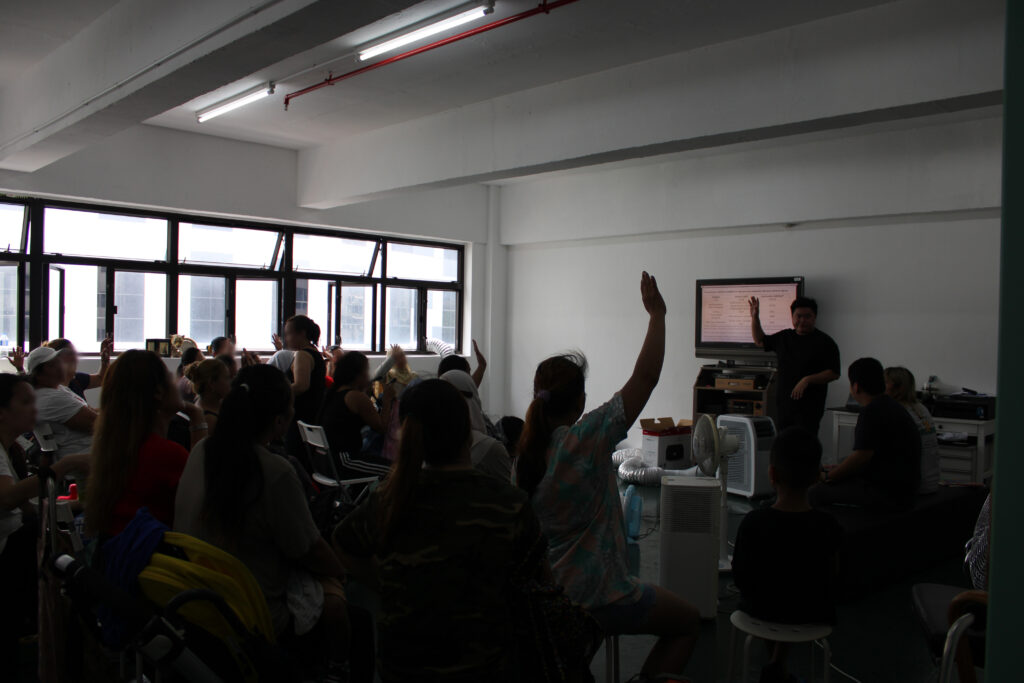 Humanity Ambassadors will be given access to the portal below for relevant materials and information in carrying out the various activities under this project.