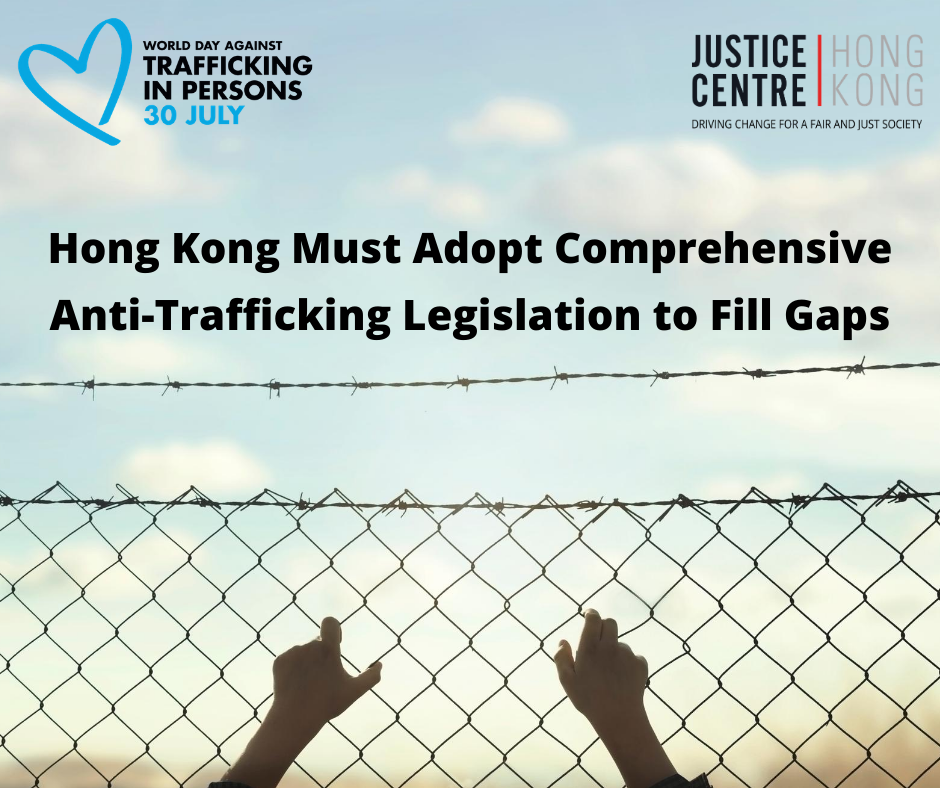 On this World Day against Trafficking in Persons, we call upon the Hong Kong Government to adopt comprehensive legislation to criminalise all forms of human trafficking. Existing gaps mean that victims are not protected or even penalised while traffickers walk free. 
Justice Centre provides free, independent, high-quality legal and social welfare assistance to victims of torture and survivors of human trafficking and forced labour while advocating on their behalf to ensure fair laws and policies are in place to prevent the same kinds of human rights violations from happening again. 
Read more about Justice Centre's publications on human trafficking here.
Support our work and #EndHumanTrafficking with us today.