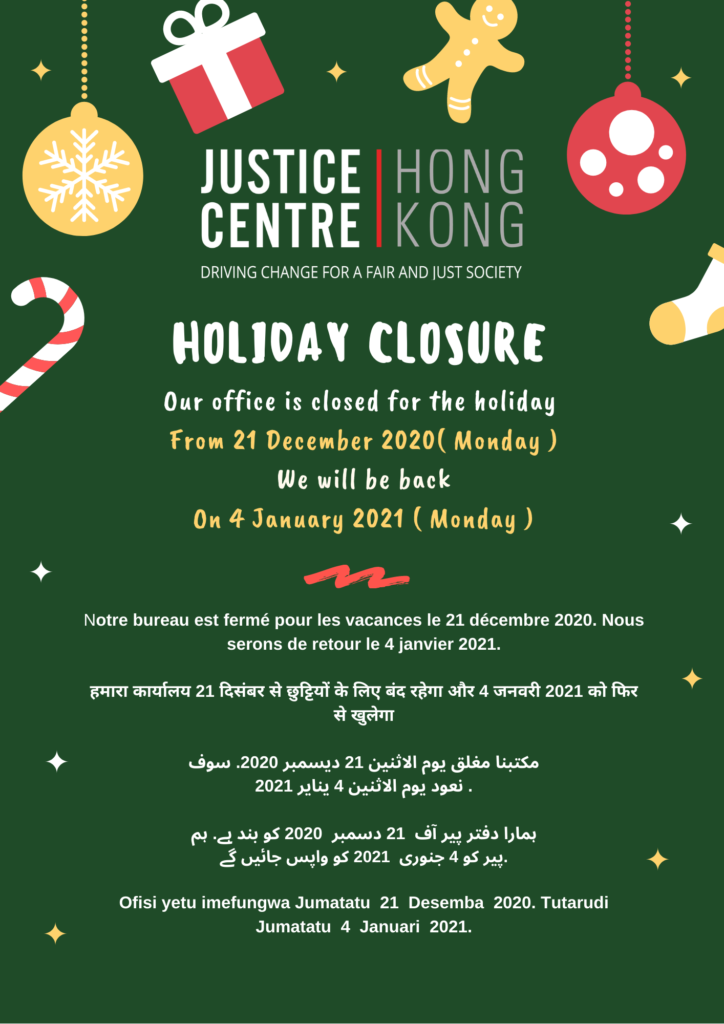 Holiday Closure Announcement
As 2020 swiftly comes to an end, it is again time for families and friends to gather together to reflect upon the great achievements we share, and to conclude our year with laughter and joy.
Taking this opportunity, Justice Centre Hong Kong would like to whole-heartedly thank all our supporters, pro bono partners and civil society partners for their unwavering support, and our clients' faith in the work we do in driving change for a just and fair society. By working together we can make the impossible possible.
Our office will be closed for the holidays from 21 December 2020 (Monday). We will return with the same passion and new goals on 4 January 2021 (Monday).
We wish everyone a great holiday season full of joy, love and peace.
For emergency enquiries, please email us at info@justicecentre.org.hk.