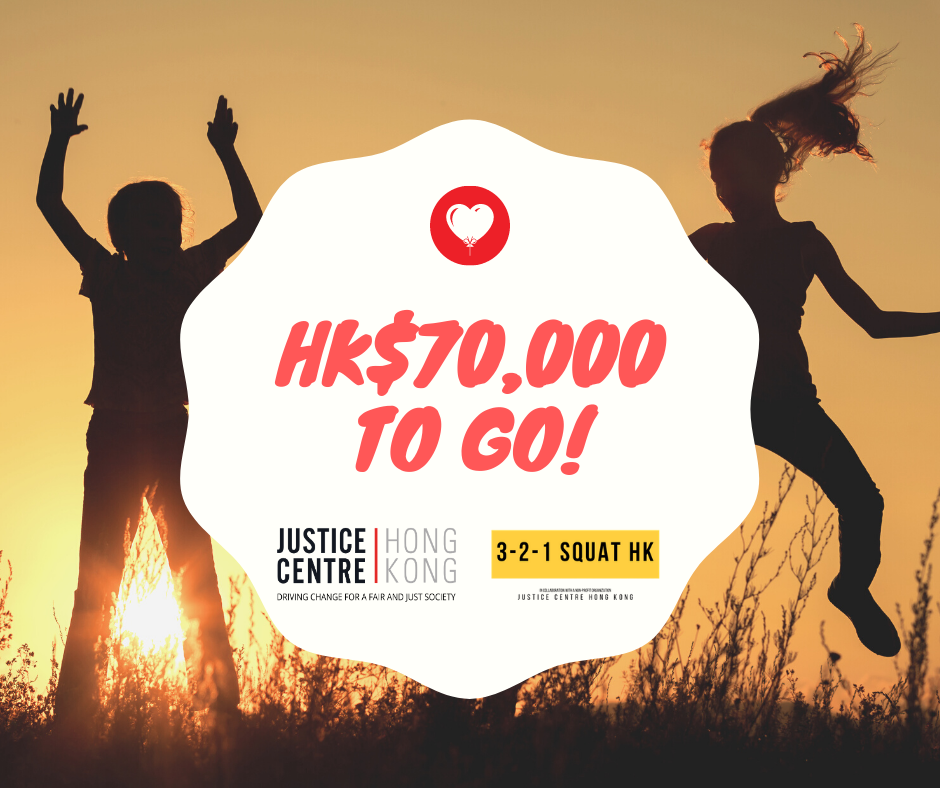 @321 Squat HK is a fundraiser led by Justice Centre supporter Saviera to raise HK$80,000 for three of Justice Centre's refugee clients and for Justice Centre's day-to-day operations in supporting the wider community of those seeking asylum protection here. Every dollar raised will be matched with a squat.
Thanks to the overwhelming support of those contributed to this campaign financially and/or physically, we have raised over HK$10,000 as of this morning!
Half of the targeted donations is to provide emergency finances for Lakshimi, Rakesh and Naadi.
Read their stories and donate
here.