Posted by Melanie McLaren
When people hear about the work of Justice Centre they always ask, "What can I do to help?". It's a question that I asked myself. Consequently, last September marked a significant change for me; I took a sabbatical from a successful nine-year career in the financial sector to become Justice Centre's Fundraising Manager.
I first came to know about Justice Centre through my company which had supported one of Justice Centre's projects. I was particularly struck by the dual-pronged approach the organisation takes in providing frontline services as well as advocating for better legislation and policies and I found myself wondering how I could use my unique skills to help; I now focus particularly on raising awareness of Justice Centre more widely amongst the corporate sector in Hong Kong.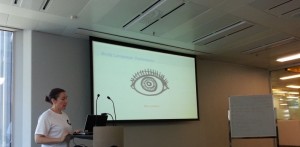 The move was definitely a significant change: no more free breakfasts, no easy access to state-of-the-art technology and facilities, no person to take over my administrative work – the perks many take for granted in the corporate sector. Yet, I found the shift from the corporate to the non-profit sector to be extremely smooth, largely due to the professionalism, patience and enthusiasm of everyone I encountered.
Something that struck me particularly in my first few weeks at Justice Centre was the sheer breadth of stakeholders in the refugee and anti-human trafficking space. It clearly demonstrates that when it comes to advocating for human rights, everyone can and should play a role. My days have involved meeting people from a wide range of organisations and backgrounds, from consulate diplomats in Hong Kong, to accountants working on a financial solution to human trafficking issues, to talented local artists who have created work to raise awareness of human rights in Hong Kong.
Like many of these people, before I came across Justice Centre, I had very little knowledge of the political and humanitarian situation facing refugees here, or even that there was a significant refugee population within Hong Kong. However, so far I have seen that once people come to appreciate the current position refugees and victims of human trafficking face in Hong Kong, they have been extremely enthusiastic to get involved, whether through a formal corporate partnership, individual volunteering, engaging in fundraising activities or even simply attending our events.
Justice Centre is extremely fortunate to have wonderful support from a core group of partners who assist us in our work through our pro-bono partnership programme. With training and mentorship from our team of seasoned human rights lawyers, these partners generously provide their time and legal expertise, as well as other resources, and gain rewarding, hands-on experience assisting our beneficiaries.
Further to the legal work, our partners have engaged in a range of other activities with us, from hosting capacity-building workshops for refugees to build their skills through Voices for Protection, to company-wide fundraising drives such as auctions or bake sales, to individual fundraising activities. Justice Centre and our NGO partner Free to Run organise refugee hiking and running groups, and a group of volunteers from one of our corporate partners trained weekly with some of our refugee beneficiaries ahead of participating in a 10 kilometre race together in November 2015 to raise funds for both organisations.
It has been wonderful to see how involved and passionate the individuals within these firms are to contribute in any way they can, and we look forward to building on our existing platform and network with other businesses and people from the corporate sector.
Moving to the non-profit sector has shown me that advocating for forced migrants' rights in Hong Kong is a responsibility we all share, and one that requires collaboration across sectors. If you or your company are interested in partnering with us, fundraising for us or supporting our programmes or activities, I urge you to get in touch to explore the possibilities.
We are currently recruiting for a part-time volunteer Development Associate with a background in PR/fundraising/business development to join our Fundraising and Development team. Find out more on our website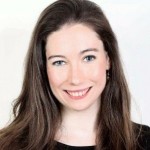 Melanie is the Fundraising Manager at Justice Centre.