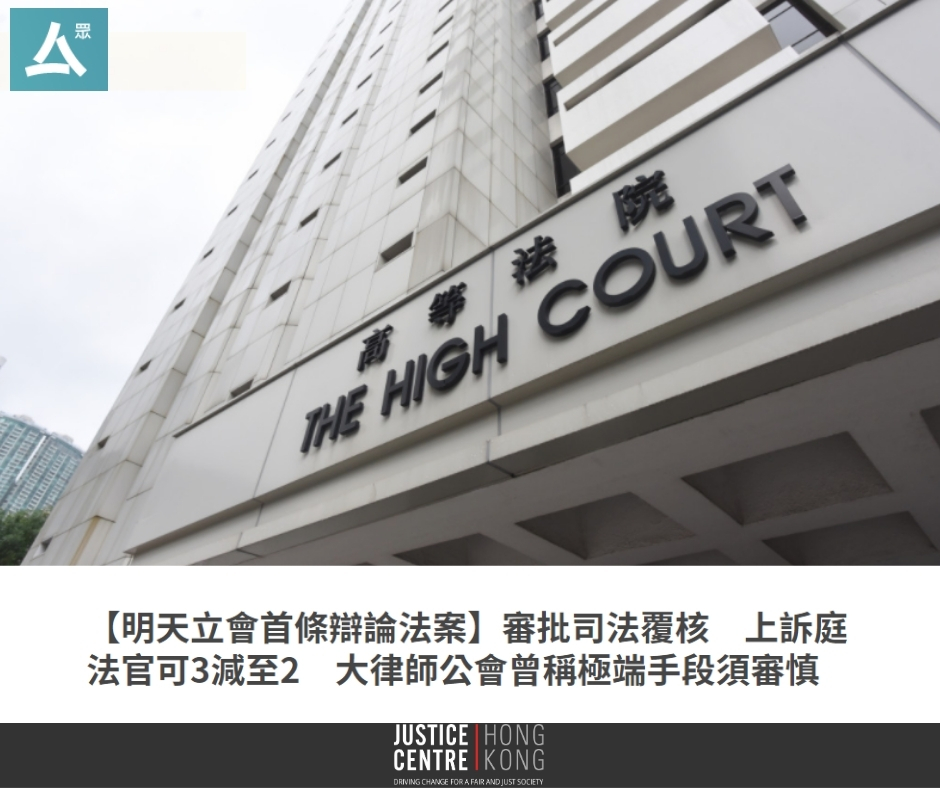 Justice Centre Hong Kong has strong concerns over proposed amendments to the High Court Ordinance (Cap. 4), which will be debated in the Legislative Council today.
These proposals risk diluting procedural fairness protections for not only asylum seekers but all applicants for judicial review. A high standard of fairness must be observed in cases concerning asylum seekers, as their life and limb are at stake.
We hope to see future amendments to Hong Kong's refugee screening mechanism address our broader concerns, including a lack of legal representation and poor quality of decision-making.
Justice Centre Hong Kong 對於在今天立法會進行二讀及三讀的《2019年成文法(雜項規定)條例草案》當中有關《高等法院條例》修訂的部份表示高度關注。我們認為現時建議的修訂有機會降低對所有司法覆核申請的程序公平性。
雖然我們認同有需要提升法院在處理司法覆核許可申請的效率,但是我們同時關注有關修訂會否削弱本港法律在處理免遣返聲請時所需要的「高度公平標準」。
我們期望未來相關修訂能夠解除我們關於香港現時難民資格審核機制系統性問題的疑慮,包括聲請人缺乏法律代表,以及有關當局免遣返聲請決定的質素。