Posted by Lorraine Leung.
Lorraine is a legal volunteer at Justice Centre. She is a final year law student at the London School of Economics and Political Sciences.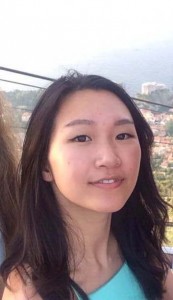 When I told my friends I was volunteering at an NGO fighting for forced migrants' rights this summer, the responses I was met with were often a mix of curiosity and scepticism. The knee-jerk reaction from every one of my friends was, "Are there really refugees in Hong Kong?"
Given that a defining feature of Hong Kong's cosmopolitan identity is how well-connected we are to the rest of the world, it shouldn't be that much of a surprise that the high level of migration doesn't just bring to our shores tourists and expats, but also people who are fleeing from persecution in their home countries. Sadly, refugees are not very visible in this city, and the danger of having an entire community neglected from people's attention is that the "unknown" can be easily painted as a threat.
The tone of Hong Kong's media in the past few weeks certainly seems to run along this trend, with phrases like "illegal immigrant", "high volume" and "abuse" being thrown around. What these soundbites fail to clarify is that, due to existing policies, people seeking asylum can only file a claim after their visas have already expired. Any refugee in Hong Kong is therefore forced to overstay and become "illegal" before they can even enter the Unified Screening Mechanism (USM) that the government has set up to process non-refoulement claims.
For me, the worst implication of the phrase "illegal immigrant" is that it downplays refugees' right to seek asylum. For one, there is a big difference between a "migrant" and a "refugee", with different legal implications, as pointed out in an article in yesterday's New York Times. Migrants are people who choose to leave their country for better opportunities, and they can choose to return home and would still have a government to protect them. Refugees, on the other hand, are people who had no choice but to run for their lives and cannot return home. I worry that by labeling refugees as "illegal immigrants", the connotation can cause a misinterpretation that refugees are economic migrants intending to "abuse" Hong Kong's protection system, rather than people fleeing their countries from genuine persecution risks and other human rights violations.
The pertinent question, however, remains – do we really need to help refugees? If I had been asked this six weeks ago when I first started volunteering at Justice Centre, I would probably have echoed the typical answer that many Hong Kongers might give – with our limited resources, probably not. But basing this decision purely from a short-term cost-benefit analysis inevitably leads us to fall for the dehumanised stereotype of refugees: the "threatening other" that is a "drain" on the economy.
But my short stay at Justice Centre radically changed that type of thinking. On a daily basis, many refugees I saw, who survive on food coupons, would refuse to take the donated food we offer and ask that it be given to people more in need, although it's hard to imagine anyone who could use it more than them. Many refugees are also keen to join the Run for Justice team and participate in a 15km road race to raise funds for Justice Centre's work, saying that they want to give back to Justice Centre and help other refugees in need. Many studies also prove that in the long-term, refugees can contribute to the economies in the countries they resettle in.
The most striking thing I've observed, however, is that while much of the controversy surrounding refugees hinges on the question of costs, the one thing that refugees value the most is – ironically – free. Claimants tell me what they truly appreciate is that at Justice Centre, they're treated with respect and human dignity. Very often refugees walk into our centre lost and confused, having been told to do this and that and go to this place and that place without really being told why. For me, it is about the willingness to be patient and clarify things for them, and to treat them with the respect they deserve.
Too often, members of the public view refugees with suspicion and hostility, probably having been influenced by the media portrayal of them, which is often loaded with negative stereotypes. But my pre-conceived ideas were tested throughout my time at Justice Centre. I will carry these memorable experiences and observations with me and hopefully change some minds – starting by telling my friends that yes, there really are refugees in Hong Kong, and they need our support and understanding.
Do you want to help us create positive change in Hong Kong? We are excited to launch Justice Centre Advocates Network to offer our supporters the opportunity to get more involved in our work on an ad hoc basis. The network will mobilise like-minded and passionate individuals to take action and support Justice Centre in raising awareness of issues faced by forced migrants in Hong Kong. Submit an online application by September 6, 2015 at www.justicecentre.org.hk/advocatesnetwork.
The views expressed in this blog represent the personal views of the author/s and do not necessarily represent the views, opinions or policy of Justice Centre Hong Kong.