Posted by Vivian Cheung, May 29, 2014
Earlier this week, I was reading an article about Tiananmen activists seeking safety in Hong Kong back in the 1980s, and the role that some Hong Kong citizens played to ensure their safe passage across the border and beyond. I was struck by the courage and ingenuity of those involved who helped the protesters and what they risked to protect and support those who had fled.
Twenty five years later, we see human rights activists in Hong Kong in the people we know; those who strive to amplify the voices of those who are not heard – NGOs, charity groups, individuals, human rights advocates and public interest lawyers, to name but a few. At Justice Centre, we believe in investing in the next generation of human rights defenders to protect the rights of refugees and other people seeking protection here.
This is why we established a Clinical Legal Education Programme in 2007 in partnership with the University of Hong Kong (HKU) and the Chinese University of Hong Kong (CUHK). This is a programme that I took part in during my time as a student, and now co-ordinate. Recognising the importance of engaging young professionals in refugee rights early on in their careers, we take 12 students onto the programme each semester to expose them to the actual practice of human rights law (in particular international refugee and non-refoulement protection law) in a hands-on environment where they put into practice what they learn in the class room. Through the programme, students acquire important practical skills such as interviewing protection claimants who are often vulnerable, carrying out country of origin research to support their claims and transcribing interviews.  From this year onwards, we also introduced an additional advocacy element to the programme, where students learned how to engage with international human rights mechanisms to advocate for protection claimants, harness public opinion, design human rights campaigns and use the media to lobby and bring about change.
As part of the programme, we ask students to keep a diary throughout the semester to reflect on their experiences. On our blog this week, Fiona and Kaspar, two students from our most recent intake, have kindly agreed to share excerpts from their diary and tell us what the course means to them and how they have been inspired by the programme to become future human rights lawyers and advocates.
Fiona was born and raised in Hong Kong, and is just completing the third year of her BA in Literary Studies & LLB. She writes in her diary: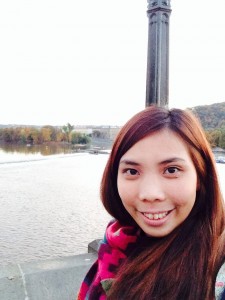 "On the whole, this course equipped me with not only legal knowledge on refugee issues, but it also highlighted social and practical problems that people seeking protection are facing now in Hong Kong. After meeting with some of them at the group information sessions and the discussion on the Know Your Rights booklet, the personal tales of their experience here made me feel like I did not recognise the place they described, even though we live in the same city. It drew my attention to the public sentiment towards human rights in general in Hong Kong.
Being a city primarily prosperous in finance, there is certainly more that can be done for vulnerable groups like refugees and asylum seekers. This course has given me a foretaste of helping refugees through both legal and advocacy means, and it has certainly inspired me with ideas about my future career in this field… I am glad that I took this course at an uncertain but exciting time when refugee law in Hong Kong is evolving, and it has inspired me to continue to get involved in human rights law in the future!"
Kaspar is from Switzerland and is reading a Master of Laws in Human Rights. He writes: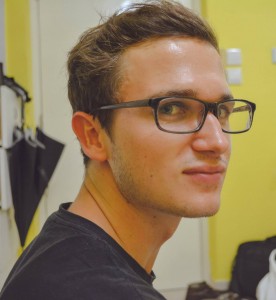 "At the beginning of the semester I asked myself: could being a human rights lawyer and/or would working with refugees be something that I want to do after my studies? Can I contribute to something that seems meaningful to me?
At the end of the semester, I can answer both these questions wholeheartedly with a short yes. This means a lot for me, especially since I struggled for many years during my studies with the question of what I wanted to do with my life. I felt like I did not want to work in a company as a lawyer or for law for itself; the monetary benefit of a company is no great fascination to me. Only now, while working with refugees, when "the law serves the people" is not just a textbook sentence anymore, do I feel again that studying law has been the right decision.
The clinic strengthened my wish to work in the field of refugee law. It's the simple importance for the life of human beings. It's also the intellectual challenge of the law and the procedure itself that I find motivating. Additionally, I feel that this is the area where I could make the most use of my skills. I'm of much more use being a refugee lawyer than trying to construct houses in the developing world or by improving water supply systems, or by managing micro credits. It's not only about helping people, it's also about finding out where you can bring in your personal skills in a truly helpful way. My technical strengths lie in law. That's why I did not stop studying even when I did not find them fulfilling enough. I am very glad to see the options now of how I could combine both my passion and my strengths."