Posted by Adela Kamaragoda
I remember hearing about Ai Wei Wei's landscape of "Sunflower seeds" when it was exhibited at the Tate Modern in London in 2010; I wondered how such a simple concept – a tiny sunflower seed – could be the catalyst for a large scale installation that would be so powerful and influential. Londoners were captivated at the intricacy of the 100 million handcrafted porcelain "seeds", weighing a total of over 150 tons and spread over 10cm deep at the gallery.
The delicate pieces of porcelain were individually and painstakingly created by over a thousand craftsmen in China over the course of two years. The finished landscape represented the complexity of geopolitical issues including mass-production involving repetitive procedures to meet consumer demands, the famine and hardship of the Cultural Revolution and the worship of the "sun", or, China's leader at the time.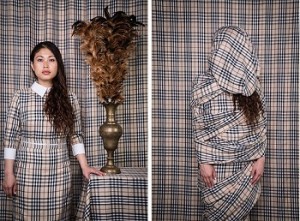 Artworks like this create space for dialogue and bring these concerns into the public debate, where we can examine our own stance on these topics and how we are implicated as individuals – think of the art depicting gender norms, racial equality, LGBT+ rights and Hong Kong's own Umbrella Movement. Ultimately, artists such as Ai Wei Wei play a vital role in denouncing injustice, informing, and bringing about social change.
To bring social injustice and human rights issues into the mainstream, we established the Hong Kong Human Rights Arts Prize in 2013. The Prize is an annual event providing Hong Kong based-artists with a platform to communicate about humans rights through the visual arts. With recent events in Hong Kong, this dialogue is more important now than ever.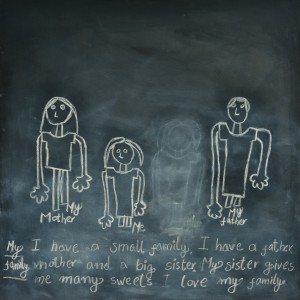 In previous years, artists entered artworks depicting themes around ethnic minorities, refugees, freedom of expression, domestic workers, survivors of human trafficking, forced labour, the rights of the elderly and human dignity.
Entries are welcome from Hong Kong-based artists whose work has been previously exhibited (whether in a café or gallery, individually or with a group of artists) on the theme of "human rights". Artists may submit photography, video, canvas works, print and digital art.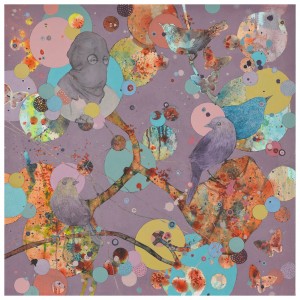 The winner of the Hong Kong Human Rights Arts Prize 2015 will be announced and shortlisted artworks will be sold at a charity auction in December 2015. Last year the Prize was won by Katie Vajda for her piece "Can you see me yet?" depicting the invisibility and neglect of domestic workers who are the backbone of Hong Kong society. After being awarded the Hong Kong Human Rights Arts Prize, Katie went on to have a solo photography exhibition of her show "20 Girls" at Hong Kong Arts Centre.
Check out Katie's interview in the current issue of Time Out where she speaks about winning the prize and the power of art to bring about social change.
If you are an artist or know someone who is, we urge you to join Katie and others in bringing about social change through your work, and to enter the Hong Kong Human Rights Arts Prize 2015. In the words of Ai Wei Wei:
"We have to give our opinion, we have to say something, or we are a part of it. As an artist I am forced to say something".
The winner of the Hong Kong Human Rights Arts Prize will be awarded HK$30,000 in support of their work. Artists shortlisted for the Prize are respectfully requested to donate their artwork to Justice Centre for auction to raise awareness and vital funds for our work. The online entry form and further information on the entry criteria are available at www.justicecentre.org.hk/artsprize.
The deadline for entries is 11:59pm on Sunday September 20, 2015 – please help us spread the word!