Posted by Zamira Monteiro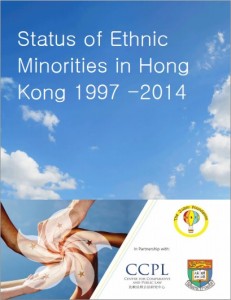 A study on the status of ethnic minorities, released this week, by Prof. Puja Kapai at The University of Hong Kong found that poverty rates amongst ethnic minority groups in Hong Kong are much higher than those of the ethnic Chinese population, and are getting worse. This week I also learned that a village in Yuen Long put up a sign urging residents not to rent houses to 'South Asians', in order to "improve the safety of the village". Additionally, we at Justice Centre have recently seen a flurry of media pieces about refugees and ethnic minorities in Hong Kong – unfortunately with mostly negative connotations.  As an Indian national myself, hearing news like this saddens me so much; it makes me worry about the way refugees and other ethnic minorities are perceived by the public and how this may impact on their social inclusion in Hong Kong.
Unfortunately, I know first-hand about discrimination. I am a young, employed English-speaking woman who has had a rather privileged life. I am able to stand up for myself and can afford a decent studio apartment on Hong Kong Island. Yet in my first week in Hong Kong, as a Master's of Human Rights Law student on a very tight budget, I was turned down by four landlords. Yes, four in one week. I was even told that because I was Indian, I would 'smell of curry', which would apparently seep into the walls of the apartment. This is just one of several unpleasant experiences, but it makes me wonder: how much harder is it for refugees – who are also ethnic minorities – but who live here with even fewer rights?
Being a refugee in Hong Kong comes with interwoven, multiple experiences of difficulties, and often compounding forms of discrimination. From refugees telling me that passengers sometimes refuse to sit next to them in the MTR to them feeling like they can't answer the most frequently-asked question in Hong Kong "What do you do?" out of a fear that telling the truth would be a sure-fire way that the other person would never talk to them again – when you are seeking asylum, getting by in Hong Kong can be very difficult. Barred from working (though many are able or skilled professionals), they are forced to rely on insufficient government assistance and then are often vilified for doing so.
Over the past few months, Justice Centre has spoken out repeatedly about the disingenuous and damaging rhetoric employed by the Hong Kong Government to sweepingly label refugees as "illegal immigrants" – a term that is especially misleading considering that the Immigration Department requires a person to overstay their visa before they are even eligible to seek protection, essentially forcing them into this illegal status. Moreover, there is an important difference between a refugee and a migrant, and you can read more about why terminology matters here.
But what has also repeatedly popped up in the media is the thinly disguised, or often blatant, claim that refugees are mostly 'fake'. The most recent example can be seen by comments from the Director of Immigration himself, Eric Chan, who made these very claims to Xinhua Web TV. This is just one of over a dozen press statements since July by the Immigration Department that focuses on making negative associations between the Unified Screening Mechanism and abuse, cost or crime. It is apparently so much easier to insist that refugees are 'fake' as opposed to inviting unwanted questions regarding the fairness of a system that has less than a 1% recognition rate, far lower than the 43% average rate worldwide according to the UNHCR. The most worrying trend is that barely any focus is placed on 'protection' – the humanitarian principle that should be at the core to the Unified Screening Mechanism.
I worry greatly about how these official government statements are then portrayed in the media and subsequently interpreted by the public – which impacts not just on how refugees are perceived, but ethnic minorities generally as well. The Director of the Refugee Studies Centre at Oxford University, Alexander Betts, recently stated, "Words that convey an exaggerated sense of threat can fuel anti-immigration sentiment and a climate of intolerance and xenophobia."
I believe that the solution to these experiences lies in the Hong Kong people. In my three years in Hong Kong I have met some wonderful people, old and young; recent history has shown us that a tremendous social conscience exists in Hong Kong, that Chinese and non-Chinese people in this city are willing to stand up against injustice and work towards an inclusive society. So I am hoping that you keep an eye out and address ignorant attitudes, highlight when derogatory terms are thrown around, or challenge one-sided or ill-researched reporting in the media. I am hoping that you join us in standing up for ethnic minorities and refugees, because we need your voice too.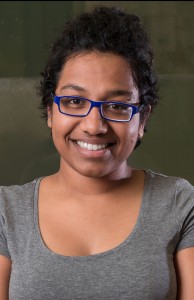 Zamira is the Campaigns and Communications Coordinator at Justice Centre Hong Kong.