Posted by Raven Lam
On my first day at Justice Centre I remember I was asked what I thought about refugees. After a slight hesitation, I answered, "The media says some are bogus refugees who come to Hong Kong intentionally for economic benefits". However, the more I researched refugee issues as part of my work at Justice Centre, the more I found out how biased the Hong Kong mainstream media can be in its coverage. "Bogus" (literally meaning "false, not real or not legal") and "illegal immigrants", are the words frequently being used to describe refugees who are seeking asylum in Hong Kong. I worry that the effect of labelling refugees as "illegal immigrants" puts them at a distinct disadvantage in the policy-making process; mainly because the other side of the story is largely left untold.
The UN Committee against Torture, in their recent concluding observations with recommendations to the Hong Kong Government, expressed concern for the situation faced by refugees here, particularly about the fact that a person has to overstay their visa and become 'officially "illegal"' in order to apply for protection. The Committee also continues to urge the Hong Kong Government to seek extension of the Refugee Convention to Hong Kong to offer refugees international standards of protection.
Most refugees do not have a choice of where to go when fleeing persecution in their home country. What the public does not know is that many come to Hong Kong on a (legal) visitor's visa, which ensures them immediate safety, with the intention of applying for asylum once they are here. However, they are often shocked to find out later that Hong Kong is not bound to the Refugee Convention.
Additionally, the government-funded humanitarian assistance package is not sufficient to support the livelihood of the refugees, given that they are prohibited from working in Hong Kong, where the cost of living is extremely high. Some of them who cannot afford the rent even live in slums in New Territories where the sanitary conditions are appalling. Regarding social inclusion, refugees may be further marginalised due to their immigration status, ethnicity and language barriers. Many find it difficult to publicly advocate for their own rights, fearing that revealing their identities might endanger their (or their family's) safety or even affect their protection claim in Hong Kong. In a nutshell, the experience of refugees in Hong Kong sounds inconceivably dehumanising, yet we cannot deny its existence.
What can we, young people particularly, do to help refugees? Perhaps the first step to take is to change our mindset by knowing more. For instance, this UNHCR video shows the lives of refugees from Central African Republic, a country which many of Justice Centre's individual assistance recipients come from. Many people don't know very much about the events happening in this country, which refugees are fleeing from. Before volunteering with Justice Centre, to put it bluntly, I had a biased understanding towards refugees; at one time I thought these people were not worth the resources that the government had been spending. But my mindset has changed considerably in the three months I've volunteered here, from indifference to sympathy, after learning more about the hardships many refugees overcome to reach safety from their home country.
Young people can also help by using their knowledge to positively contribute to the dialogue; it is heartbreaking to see insulting comments targeting refugees on social media where it is clear that the netizens usually have no idea of the other side of the stories. We can also reach out to policymakers to advocate for refugees in Hong Kong. Our understanding of these issues makes a difference, as public opinion can be an influential factor that policymakers consider when debating policies on refugee rights. Young people are essential to bringing about change, but all of us need to take a first step to learn about refugees and understand the critical situation that they are facing, both in their home countries and in Hong Kong.
The government has been promoting Hong Kong as Asia's World City, an international melting pot where vibrant people, cultures and ideologies are tolerated and respected. However, such a notion is not reflected in the government policy on the rights of refugees. It is 2016: is the government moving forward to a more tolerant and fair protection system or stepping backward to an unwelcoming and ambivalent one? The answer is held in your hands.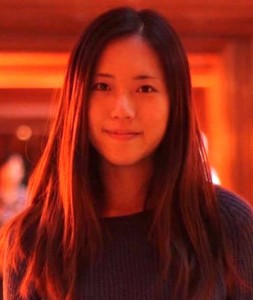 Raven is a final year International Relations major at the University of Hong Kong (HKU). She is an intern at Justice Centre through HKU's Social Science Social Innovation Internship programme.