Dear Friends,
This is my second week in my new role as Executive Director of Justice Centre, and indeed in Hong Kong, having left Europe in the thick of the worst refugee crisis since World War II.
Over the past few months, as I've prepared for the big move across the globe, I've also been closely following former colleagues and asylum experts commenting on the unfolding events; it has made me feel incredibly proud to see so many of my legal and non-profit fraternity marching in solidarity with the refugee community across capitals in Europe.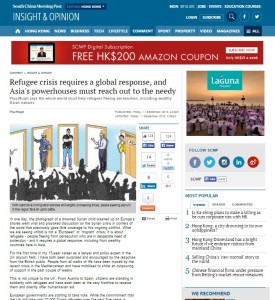 Just this past Monday, key EU heads of state met in Brussels to carve out a strategy and propose a resolution to this crisis. While this is good to hear, it is my belief that each and every government around the world should help address the global refugee crisis – read my opinion piece, published in last Saturday's SCMP on what role Asian powerhouses, in Hong Kong, should be taking to respond.
Now that I'm working on the other side of the world, I am keen to use my expertise in refugee law and human trafficking to help shape public debate, increase awareness, ensure meaningful access to justice and change law and policy for the causes we advocate for and the people we serve. Having worked in legal practice, legal education and in policy and advocacy for both local and international organisations, I hope that my experience can contribute positively to the fantastic work that is already taking place.
Justice Centre's long-term vision is for Hong Kong to become a just and inclusive society where people from all countries of origin enjoy dignity, human rights and meaningful access to justice. I intend to work fearlessly with my colleagues to protect the rights of Hong Kong's most vulnerable forced migrants and position us as a key player in the refugee and human trafficking fields locally and regionally. Most importantly, I am looking forward to getting to know you, members of our amazing supporter community without whom our work would not be possible, over the course of my leadership.
Warm regards,
Piya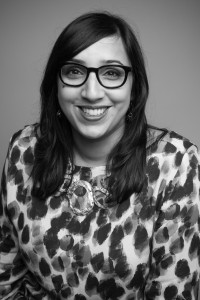 Piya is a qualified Barrister in England and Wales and an Advocate in Scotland, and has been working for the past fifteen years in the field of human rights, child rights and refugee law and policy. Piya most recently worked at UNICEF UK as head of policy and advocacy, and Freedom from Torture as their senior legal advisor.