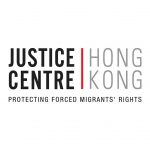 Young Advocates Programme
Applications for the 2018 Young Advocates Programme have now closed. We will be opening applications for the 2019 Programmes later this year so please check back for updates. 
What is the Young Advocates Programme?  
The Young Advocates Programme (YAP) is a unique programme for high school students to gain hands-on experience in a human rights setting, with coaching by our staff and an opportunity to develop the skills and experience they need as they start the process of applying for university courses.
Justice Centre has extensive experience in leading international legal clinic and internship programs with universities around the world, including Harvard University (U.S.), Stanford University (U.S.), Columbia University (U.S.), University of Hong Kong, and Chinese University of Hong Kong. In 2012, our legal clinic model was re-developed for high school students, and launched as YAP to a select group of exceptional young students in order to build up the future generation of human rights advocates.
Young Advocates get involved in all areas of our work, from the provision of legal and psychosocial support to refugees, to anti-human trafficking research and advocacy. Places are limited in order to enable us to offer a tailored programme to each Young Advocate and for our staff to dedicate time to mentoring and coaching them.
Spring and Summer Programmes
The 2-week Spring Programme (April 2 – 13 2018) will be intensive and introduce Young Advocates to the essential elements of our work. Our Spring Programme Young Advocates will be introduced to the basics of legal research, international human rights and refugee law, assist with client assessments and delve into basic advocacy and policy research.
The 3-week Summer Programme (June 11 – 29; July 2 – 20; and July 23 – August 10) allows Young Advocates the opportunity to engage with the work in greater depth. Our Summer Programme Young Advocates will be guided through more intensive and varied legal tasks (such as analysing legal decisions), engage in external meetings and events, learn about creating human rights campaigns and work on their own project, taking what they learn beyond the programme and back to their schools and communities.
Both programmes will equip Young Advocates with invaluable skills that they will take with them as they apply to universities and progress into professional careers.
Who can apply?
YAP is open to select students who have Hong Kong residency and are aged between 14 – 18 years old. The programme is aimed at students interested in a career in law, human rights, government, social policy, or NGO management generally.
Testimonials
"Working at Justice Centre through the Young Advocates Programme has been an amazing experience. I've had many great opportunities to explore the fields of laws, advocacy, and human rights. I was able to learn a lot about refugee law internationally and in Hong Kong. Helping with various legal and research tasks gave me an expanded knowledge of the law and how it is applied in real life. I also learned how persecution happens in countries all around the world. Participating in drop-in sessions with potential clients gave me more of a real world understanding of the plight of refugees. Every day there were new experiences and knowledge to be gained. I enjoyed every moment of the programme and it all went by too fast."– Bryan, summer 2016
"I felt that with every legal task that I performed, I was able to make a small difference; in helping out with the testimonies and providing research to support each refugee's claims, I was slowly helping the caseworkers to build and strengthen cases for refugees that could ultimately help them acquire safety and a fresh start in their lives." – Sabrina, summer 2015
How do I apply?
Applications for the 2018 Young Advocates Programme are now closed. Please click here for our information pamphlet. Please email info@justicecentre.org.hk if you would like to be added to the waiting list.