Justice Centre Hong Kong does not receive any government funding.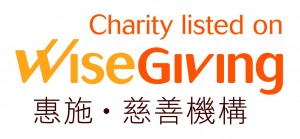 This means that we are reliant on the generosity of our supporters to continue our work. Every donation, big or small, contributes directly towards our life-changing services and advocacy work. We promise to use your donation wisely to support our work to protect Hong Kong's most vulnerable forced migrants.
If you would like to donate, you can do so in several ways:
Donate by credit card
You can choose to make a once off donation or support our work on a more regular basis by signing up as a monthly donor.
Donate by cheque
Cheques made out in Hong Kong Dollars should be made payable to "Justice Centre Hong Kong Ltd".
Cheques made out in American Dollars should be made payable to "Friends of Hong Kong Charities Inc".
Please send cheques to:
Justice Centre Hong Kong 
L1, The Sparkle
500 Tung Chau Street
West Kowloon
Hong Kong
Donate by bank transfer
Hong Kong residents may transfer donations to Justice Centre Hong Kong via ATM in HK$ or US$ to our HSBC account number:
808-340434-838
Please send a copy of your deposit slip so we know who the donation is from.
Official receipt for tax deduction
All donations over HK$100 are tax deductible in both Hong Kong and the United States. An official tax receipt will be issued to you within one month of your donation. Please ensure that you provide your address in order to receive this.
Buy a Charitable Choice gift card
Justice Centre Hong Kong is now featured on 'Charitable Choice'– a website through which you can purchase charitable gift cards for your friends and loved ones.
Either you or the recipient can specify which charity you would like the donation to go to. We will receive all money donated through the website so please consider purchasing a gift card and giving the gift of charity.
For more information visit our Charitable Choice page.