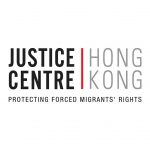 There are numerous opportunities to volunteer with Justice Centre Hong Kong from protection claimant services and research to fundraising and events, design & communications. We recruit committed and passionate individuals according to our current needs. Most volunteer opportunities require a long-term commitment (usually six months) and the right to work in Hong Kong. We advertise volunteer opportunities on this section of our website and in our quarterly e-newsletter; sign up for updates here.
Executive Assistant
The Executive Assistance (EA) supports the office of the Executive Director (ED). The EA will report to the ED and Finance Manager. This is a full-time volunteer position, but part time applications will also be considered.
Responsibilities include: 
Managing multiple Justice Centre e-mail inboxes.
Updating digital media (including Facebook, Twitter and LinkedIn).
Developing and maintaining positive working relationships with NGOs, HKSAR government, professional bodies, UNHCR, protection claimant communities, overseas universities, and other stakeholders in relation to Justice Centre's activities.
Assist with events planning
Coordinating services with IT providers and contractors.
Maintaining office supplies & stationary.
Contributing to the on-boarding and orientation process of new starters.
Contributing to developing organizational strategy, networking with strategic partners, fundraising and development, and whole-of-office initiatives as needed and as appropriate.
The role holder may also be required to perform other duties, as assigned by the ED and/or the Finance Manager.
Requirements
You should also be a Hong Kong ID card holder with the permission to volunteer in HK.
You should have demonstrated experience in an administrative or secretarial support role with English fluency, both written and spoken. Cantonese fluency is desirable but not essential. You should be proficiencent in Microsoft Office.
If you have excellent communication skills, are organised and reliable with the ability to work independently whilst being a good team-player, we would love to hear from you.
The position is unpaid, but there are opportunities for flexible working.  Interested applicants should provide a resume and cover letter to louise@justicecentre.org.hk
Applications close at 11:59pm on 17th August 2018
Fundraising and Development Coordinator  
This is an exciting opportunity to get involved in the heart of a small, proactive human rights NGO in Hong Kong and work with a creative and dynamic team.
We are looking for a volunteer to fill a highly flexible part-time position in our Fundraising and Development (F&D) Team for a minimum period of six months to one year. The F&D Team oversees Justice Centre's events, campaigns and fundraising work.
We are highly cognizant of how valuable your skills and time are to small charities like us, in terms of both contribution and impact. Your skills can help us make a difference, and you will also have the opportunity to work with a professional and internationally recognized NGO.
Your role will be to support the F&D team in all areas of the work including, but not limited to, the following:
Assist with events planning, including the World Refugee Day and Hong Kong Human Rights Arts Prize
Assist with awareness and fundraising campaigns' development
Liaise with schools, student groups and community organisations to garner community support
Help maintain the donor database
Support the charity's third party fundraising programme
If you have excellent communication skills, are organised and reliable with the ability to work independently whilst being a good team-player, we would love to hear from you.
You should also be a Hong Kong ID card holders with the permission to volunteer in HK.
For more information, please contact jobs@justicecentre.org.hk
Psychosocial Intern
Part-time, flexible arrangements are available
We are looking for a psychosocial intern to join our PCS team. Applicants will be currently studying, or have recently completed, a master's level (or above) qualification in psychology, counselling, social work or a related field that leads to an accreditation by a national body. Please click here to find out more about this opportunity.
Justice Centre Fellow
The Justice Centre Fellow is a position created to develop public interest law capacity in Hong Kong, while contributing to the provision of Justice Centre's individual claimant services and the operation of Justice Centre's pro bono partner programme. Applications are accepted on a rolling basis. Please find details here.
Click here to find out about our other vacancies.